For details on all our Press Releases, please contact: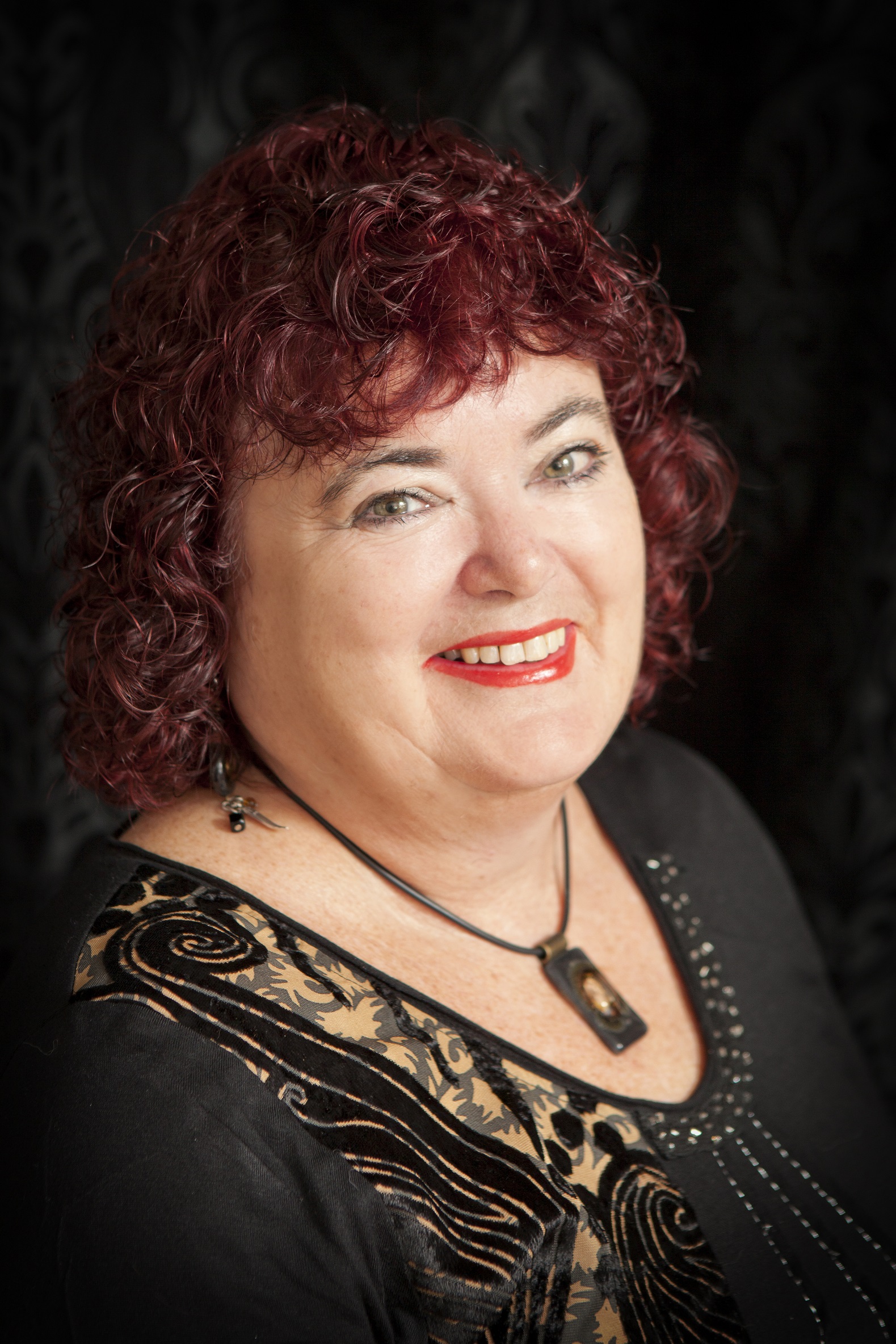 Marion King, Communications Officer
J C Machinery wins the Ivel Innovation Award at LAMMA 2020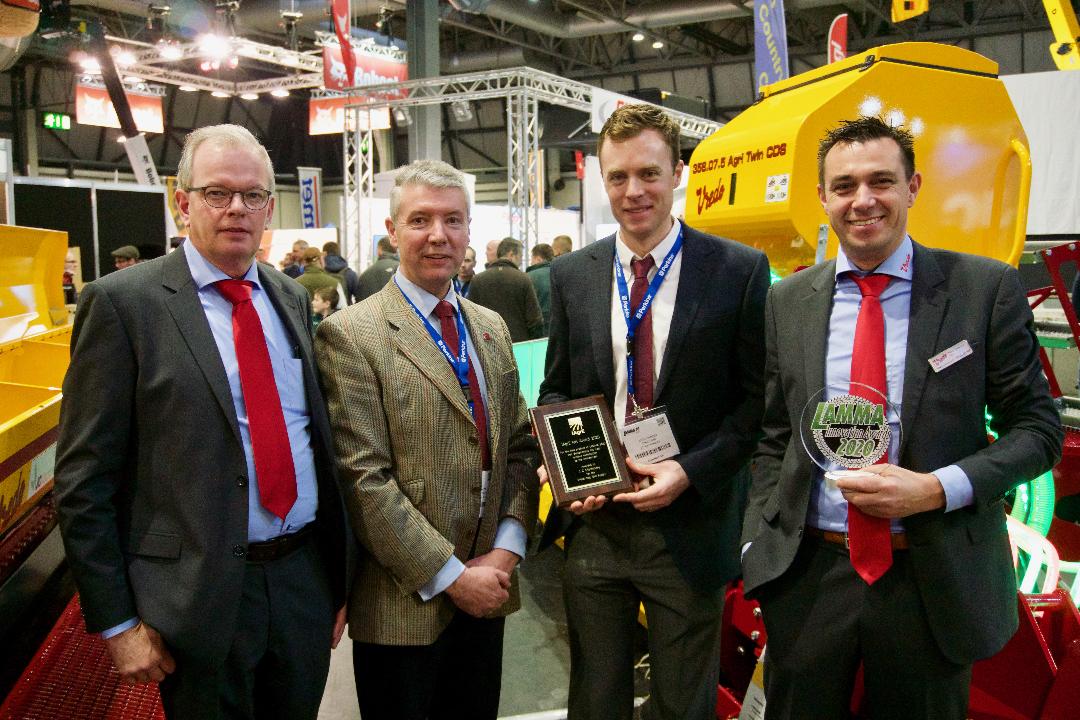 J C Machinery has been awarded the IAgrE Ivel Award at LAMMA 2020 for the Vredo Crop Drill System (CDS).
The innovation was presented because the CDS demonstrated a clear ability to be used in a wide rotation of grasses and cereal crops, extending the machine's use, reducing establishment fuel costs and promoting soil health.
Soils the first line of defence against flooding - cost the UK up to £1.2 billion a year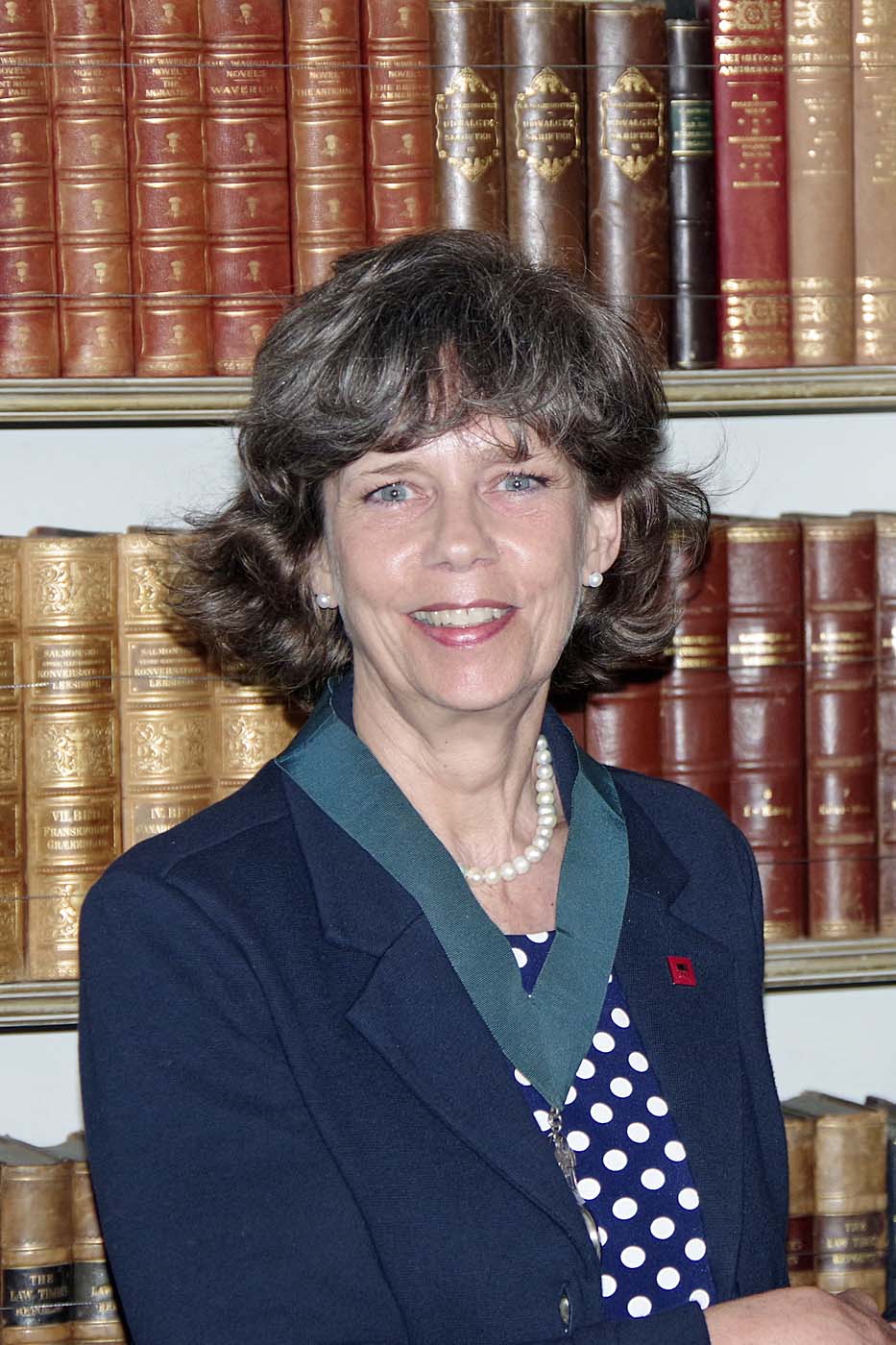 We are witnessing some of the worse flooding on record in the UK, with damage costing the country up to £1.2 billion a year because of erosion, compaction and loss of organic matter.
Jane Rickson President of IAgrE takes a look at what's happening in our fields and why healthy soils can help in the fight against flooding.
Engineering profession calls for action to secure the UK's future economy and society
The National Engineering Policy Centre, which represents nearly half a million UK engineers, has published a manifesto for a prosperous and secure economy and society, calling on the government to work with them to invest in skills, innovation, digital and traditional infrastructure and clean energy technologies.
Graduates scoop CNH Industrial/IAgrE prestigious awards

Two students from Cranfield and Harper Adams Universities have won industry awards, sponsored by CNH Industrial and IAgrE.
Spray application specialist Dr Clare Butler Ellis receifes award from IAgrE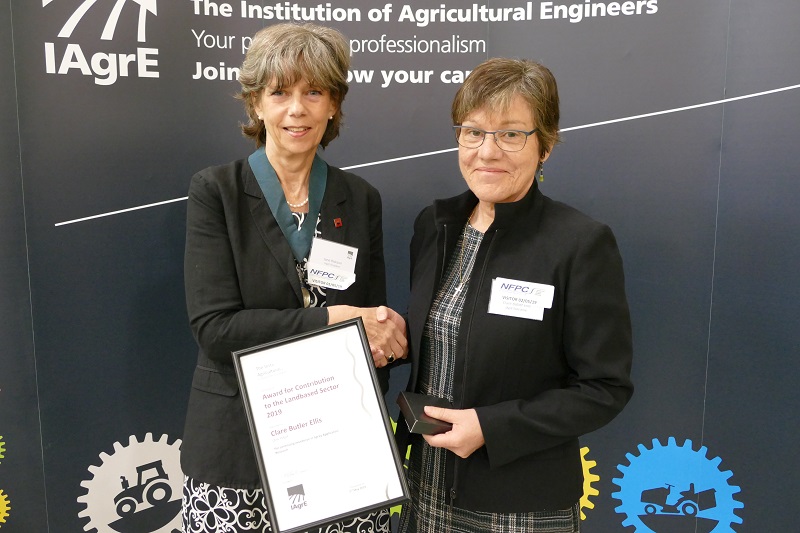 Dr Clare Butler Ellis, manager of the Silsoe Spray Applications Unit has received an award from IAgrE for her contribution to agriculture.
During her career Clare has gained international recognition for her research and testing work involving sprays and spray behaviour in relation to the application of agricultural pesticides.
Is 'big data' agriculture's shiny new tractor of the future?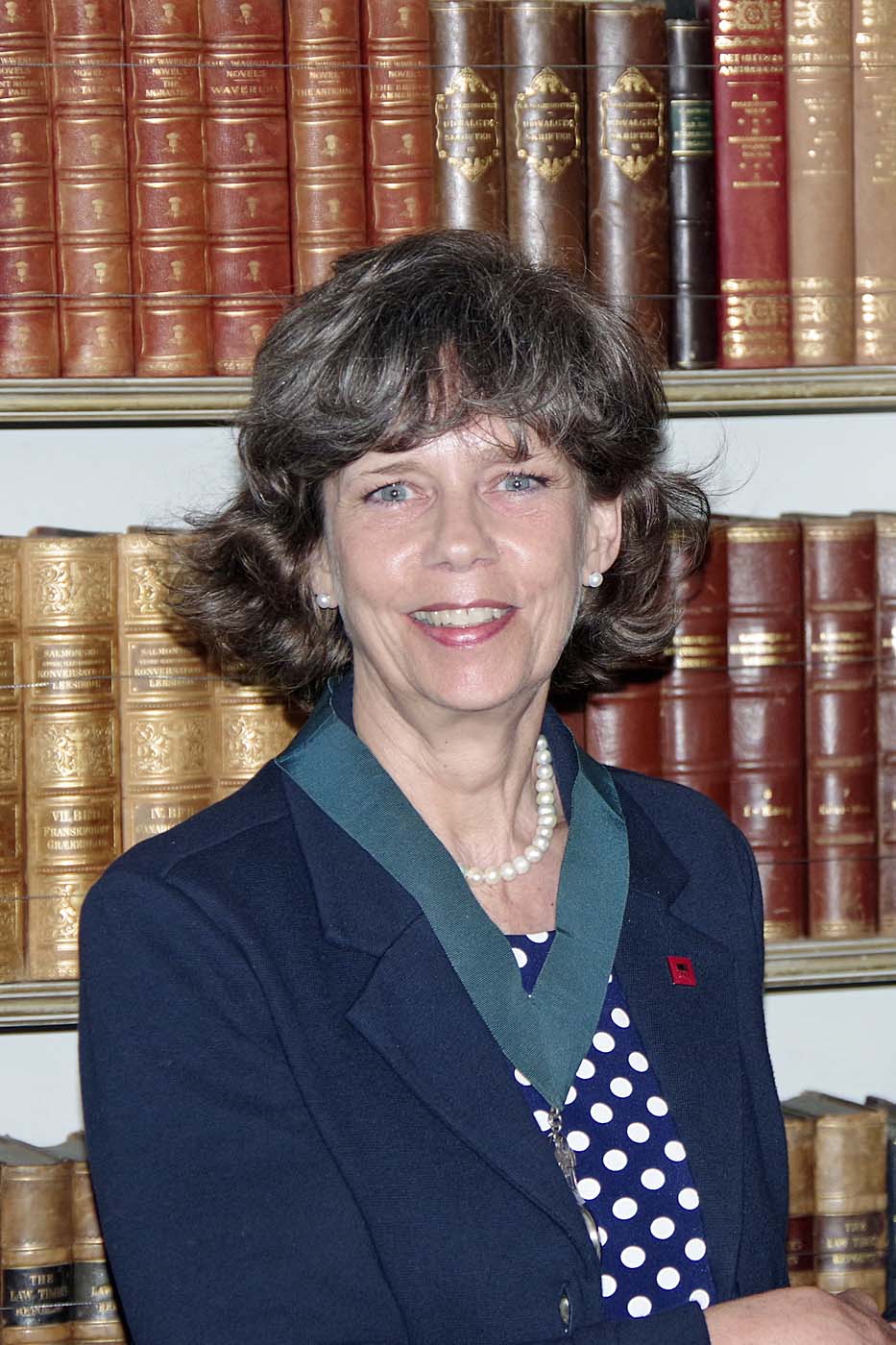 IAgrE Conference - 30th October 2019 at the East of England Arena and Events Centre, Peterborough
This is the question that will be tackled at the Institution of Agricultural Engineers 2019 conference – 'Can big data lead to smarter farming'?
Throughout this century there has been a rapid rise in the amount of data being collected throughout the agricultural supply chain. Farmers are gathering huge amounts of data, for example using sensors and mobile apps to analyse soil samples, and cameras and drones to monitor pests and diseases.
But how can farmers, agribusinesses and researchers gain real value from this 'big data'?
IAgrE is recruiting a confident and resourceful Chief Executive
4 February 2019
IAgrE – the professional engineering institution representing engineers, scientists, technologists and managers working in agriculture and allied landbased industries, is looking for a confident, motivated and resourceful person to drive forward the Institution's strategic vision from its headquarters at Cranfield, Bedfordshire.
---
Institution of Agricultural Engineers (IAgrE) announce winner of 80th Anniversary Photographic competition
24 January 2019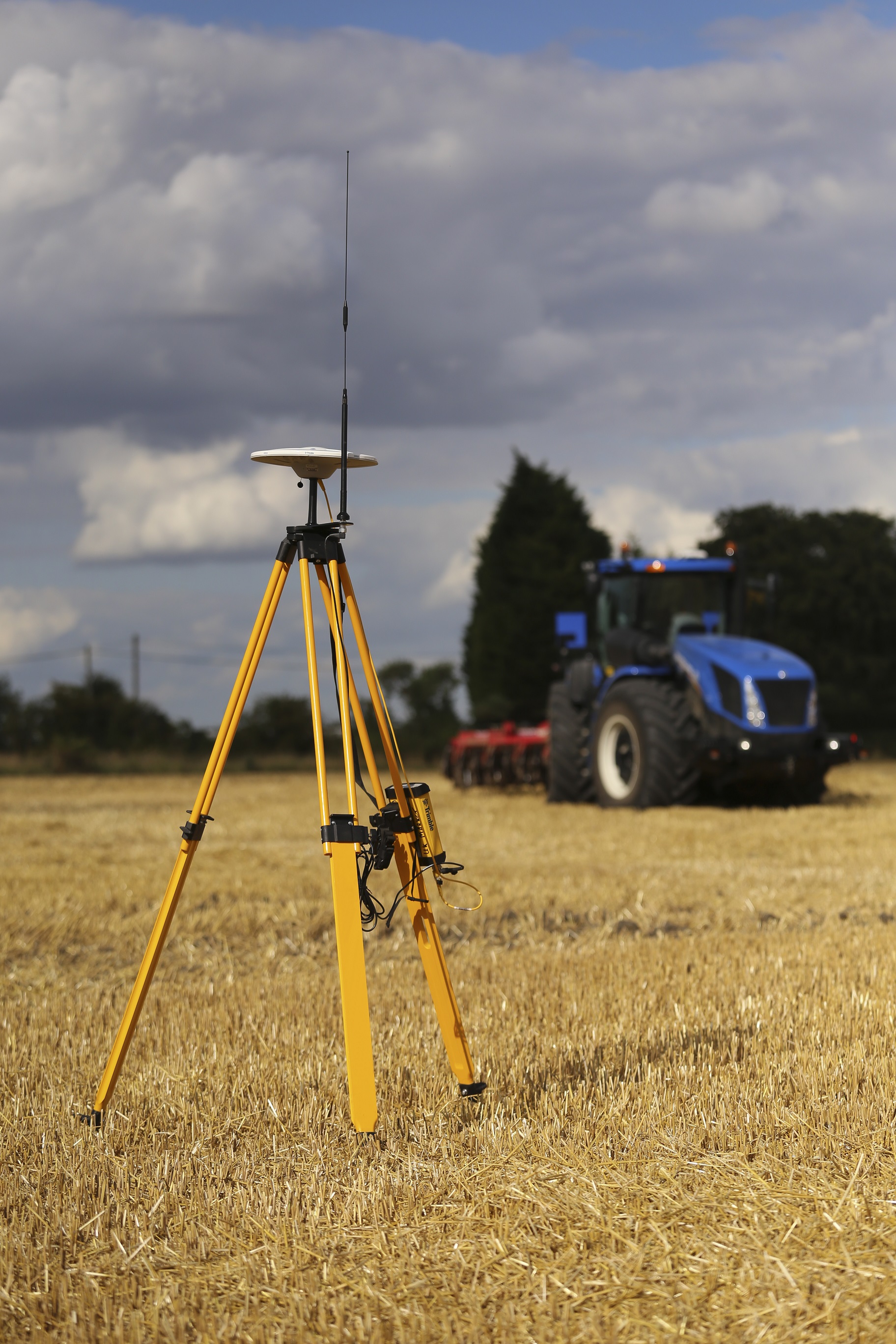 AgrE is delighted to announce that Nick Barlow from Marlborough is the winner of its 2018 photographic competition.
The competition theme was Agritech in Action and was run as part of the Institutions' 80th anniversary celebrations.
---
Veenhuis Machines BV wins Ivel Award for Innovation
22nd January 2019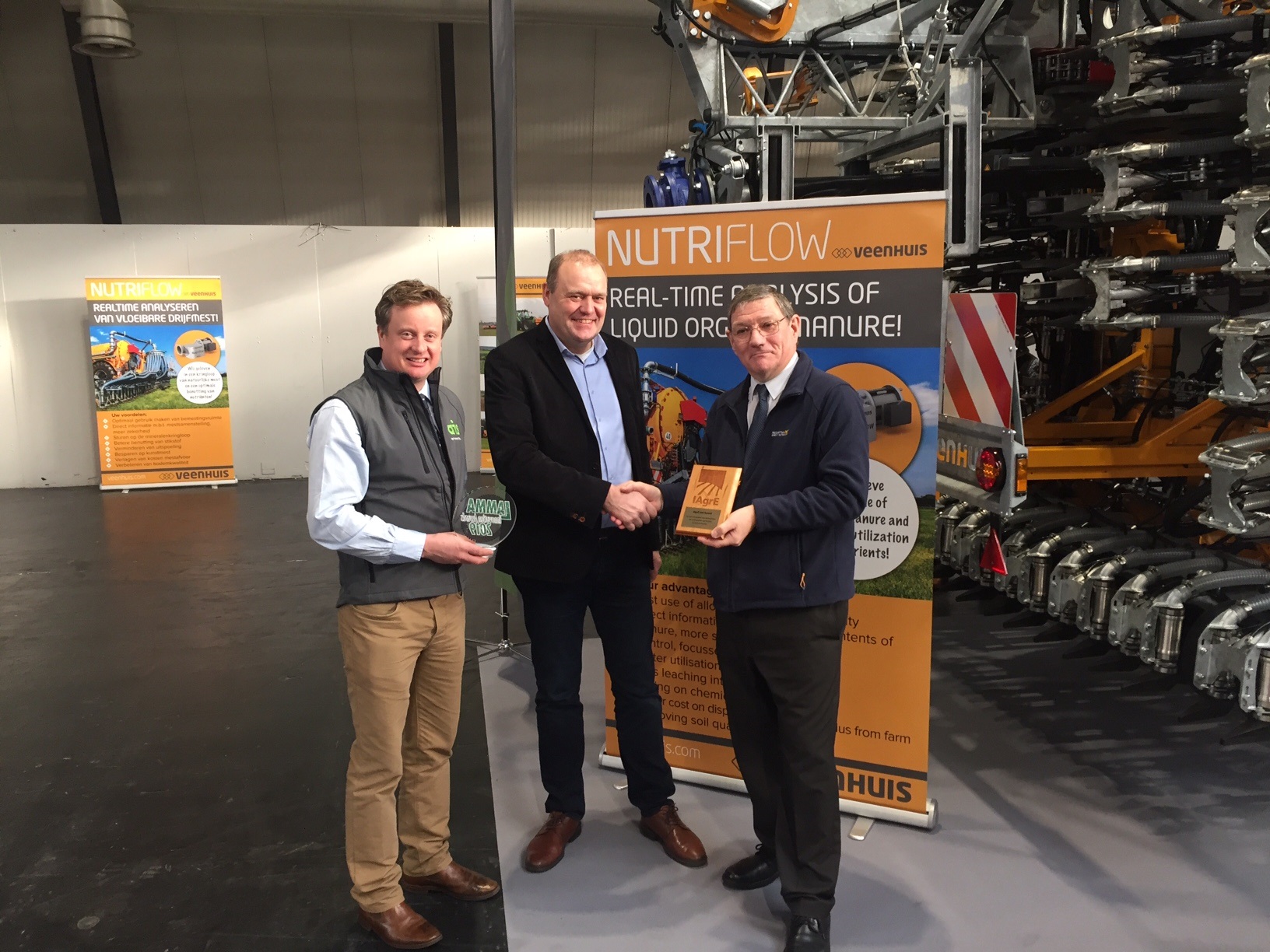 Veenhuis Machines BV, distributed by Agri Industry Solutions are delighted to have won the IVEL award from the Institution of Agricultural Engineers for its Nutriflow real-time slurry analysis system.
---
IAgrE enjoy stunning award presentation at historic Wrest Park, Silsoe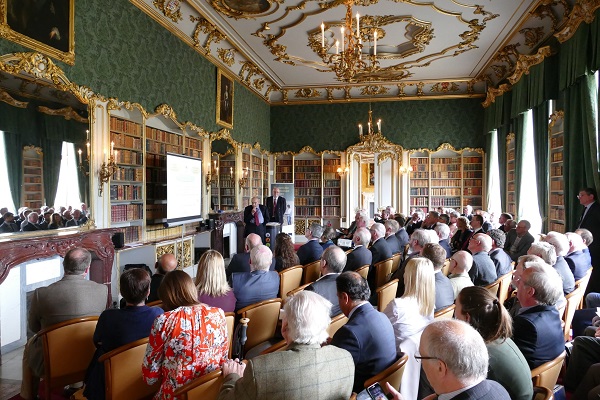 IAgrE, members, friends and family enjoyed a wonderful Awards Presentation in its 80th anniversary yeara at the home of agricultural engineering - Wrest Park.
Click on the heading and read the full story of the awards.
---
Cranfield Professor becomes President of IAgrE
24 May 2018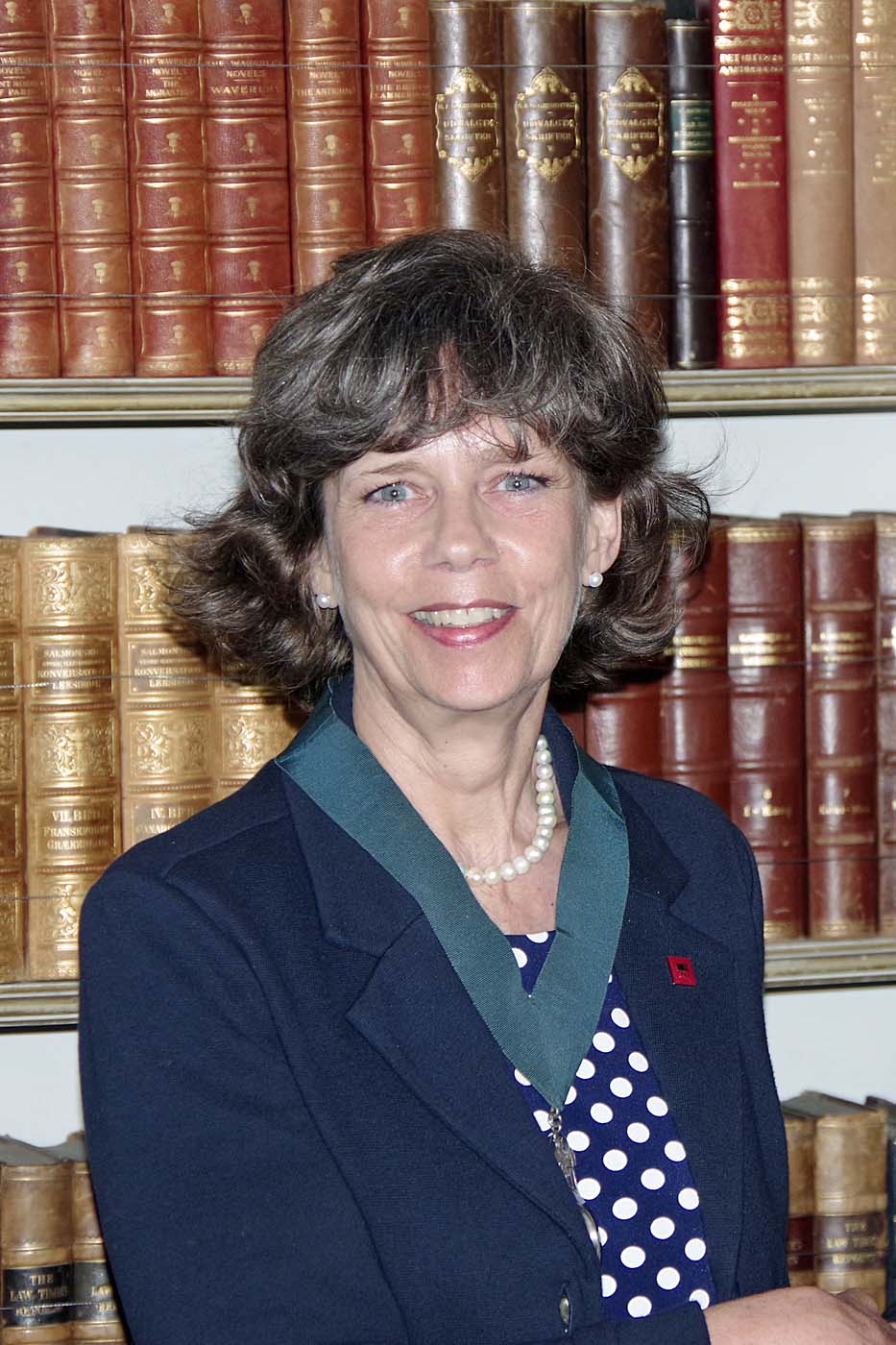 Jane Rickson, Professor of Soil Erosion and Conservation at Cranfield University's Soil and Agrifood Institute has been appointed President of the Institution of Agricultural Engineers.
---
IAgrE 2018 Conference to focus on knowledge exchange in agricultural engineering
Conference at the Royal Academy of Engineering, Prince Carlton House, London SW1Y 5DG on Tuesday 6 November 2018
Successful collaboration between industry and research institutions is crucial to bring new technologies and innovations into the agricultural supply chain. This conference will explore positive engineering partnerships between industry, research and academia.
---
Institution of Agricultural Engineers (AgrE) to exhibit at the popular Midlands Machinery Show

The Midlands Machinery Show is taking place on Wednesday 22 and Thursday 23 November at Newark Showground in Nottinghamshire and the Institution of Agricultural Engineers will be in Crocker Hall 3 promoting the importance of professionalism.
---
Easton & Otley College bag top prizes in Institution of Agricultural Engineers (IAgrE) Young Engineers competition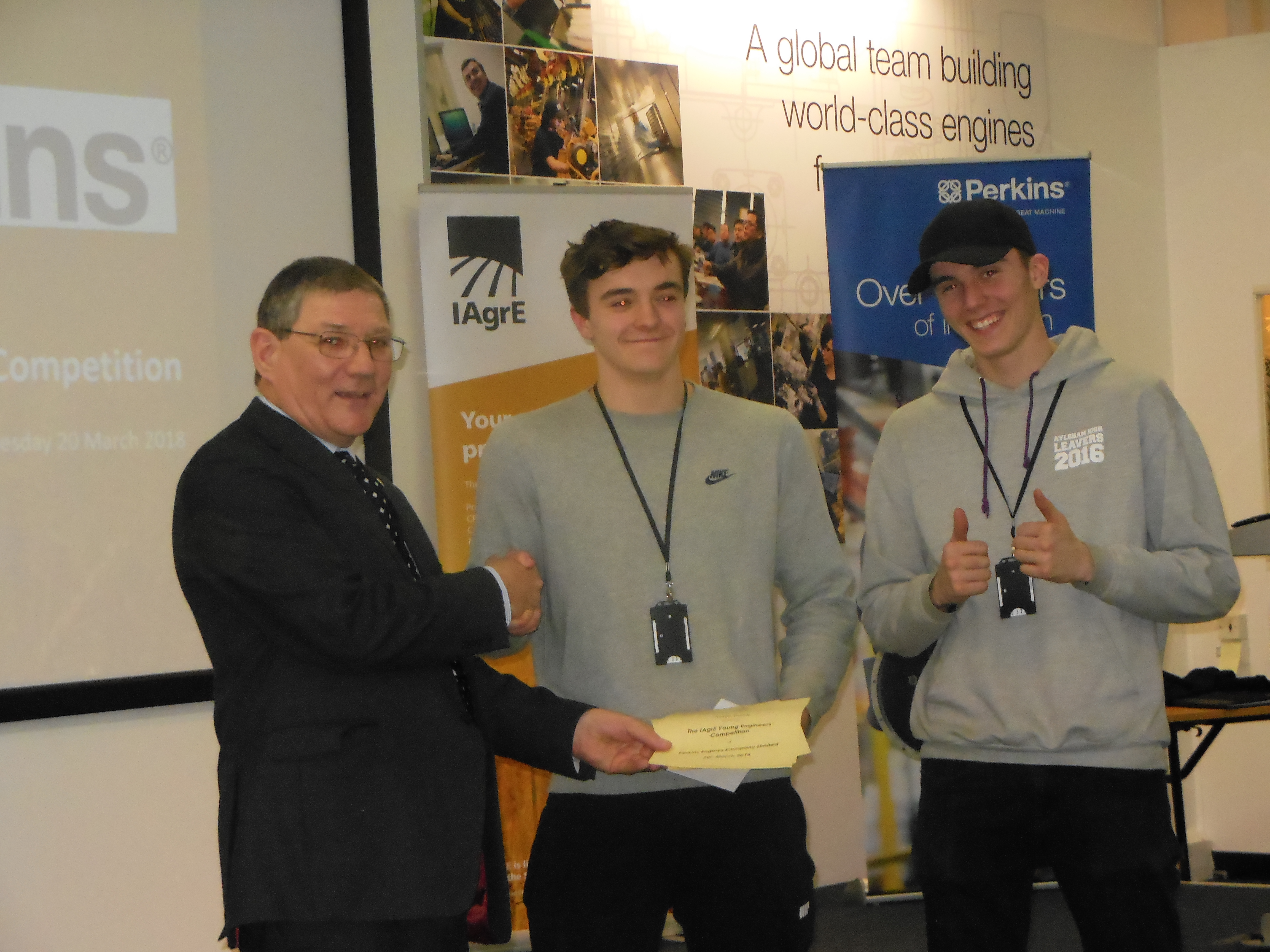 Two teams from Easton & Otley College have won first and second place in IAgrE's annual Young Engineers competition. A team from the Royal Agricultural University came third.
The competition is open to all UK training and education providers and involves creating a remote or radio controlled vehicle. Teams are given a standard set of wheels, a battery and maximum vehicle dimensions and the challenge is to produce the top performance vehicle of the competition. The vehicle that powers its way to the highest point up a curved ramp is the winner.
---
IAgrE launch photographic competition to celebrate 80 year milestone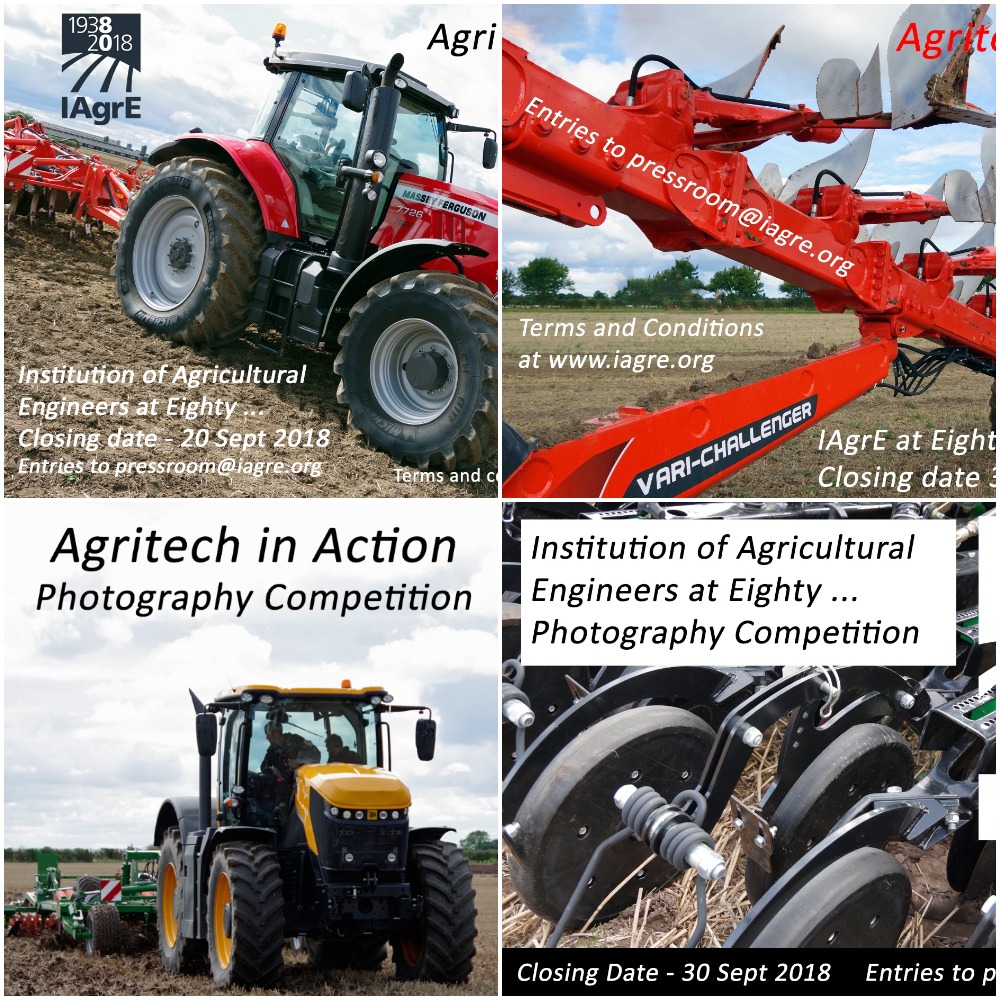 To celebrate the 80 years since the founding of IAgrE in May 1938, IAgrE are inviting budding photographers to submit photographs depicting Agritech in Action. We are looking for entries which showcase the exciting world of agricultural technology in action with a £250 prize for the winning entry.
Whether your entry shows close-up detail of machinery at work or the wider landscape in which it works, we look forward to your entries.
---
Double delight for Mzuri at LAMMA 2018 Innovation Awards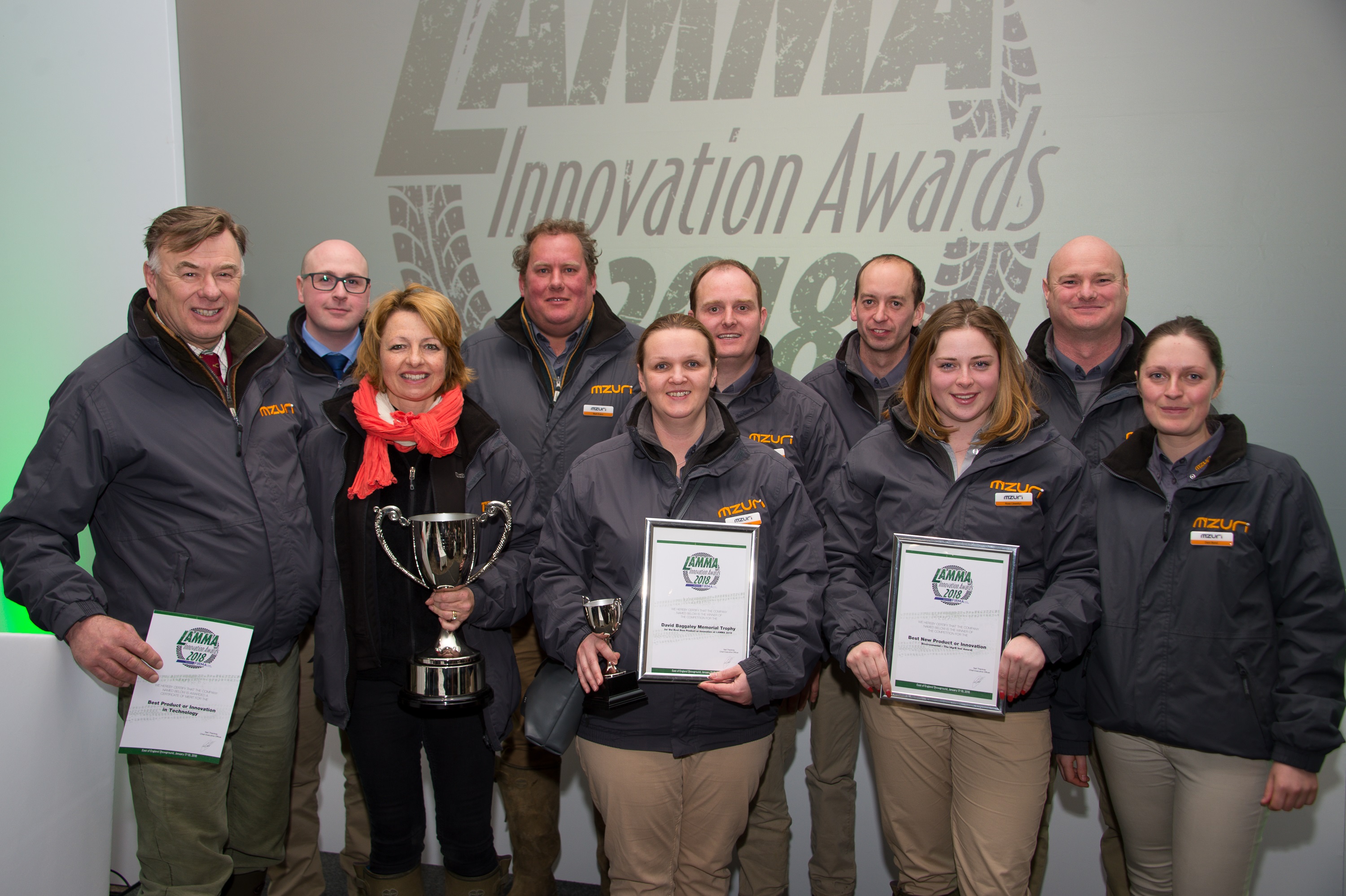 The Pro-Til Xzact striptill precision seeder by British manufacturer Mzuri Ltd, has won not one but two prestigious trophies at this year's LAMMA Innovation Awards.
The innovative seeder was chosen to be the winner of the 'Best Product or Innovation for the Environment category and awarded the IVel Trophy for its positive impact on the environment.
---
CNH Industrial and IAgrE launch new prestigious student awards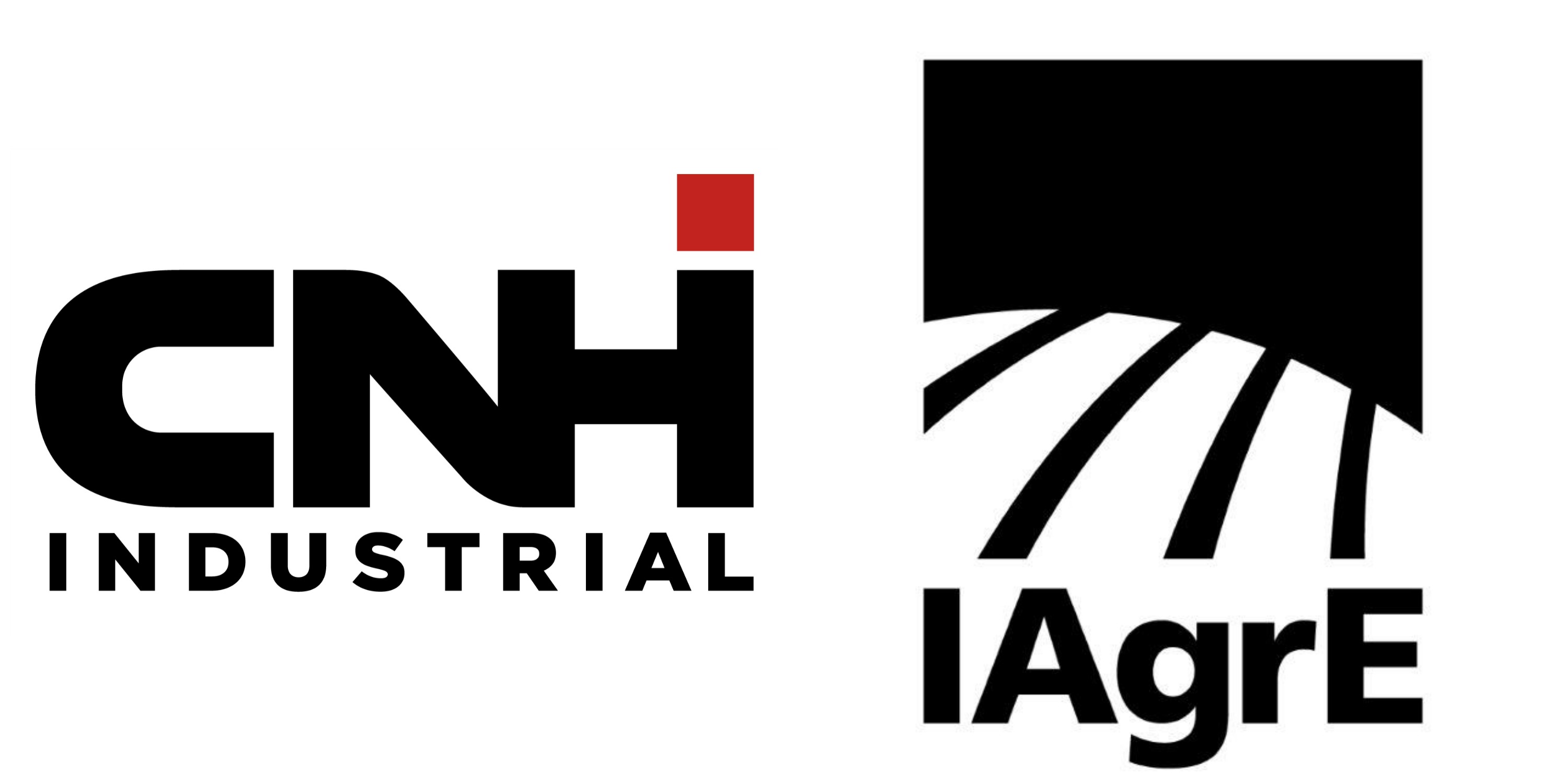 IAgrE in partnership with CNH Industrial has announced a new, prestigious award open to students in higher education.
The two awards are targeted at undergraduate and post-graduates and will be made for a dissertation/thesis demonstrating innovatin and practical application in the landbased industry.
IAgrE to tackle decarbonising UK agriculture at annual conference
This year's IAgrE conference on Wednesday 11 October at Rothamsted Centre for Research & Enterprise, takes on the challenge of where will the next innovative solutions come from to reduce the carbon footprint.
---
Institution of Agricultural Engineers (IAgrE) to host STEM ambassadors at Cereals
IAgrE will be part of Cereals new feature 'Fields of the Future' in partnership with STEM Ambassadors to promote a host of exciting career opportunities related to agri-tech and agricultural engineering to an audience of teachers.
---
Industry figures honoured by IAgrE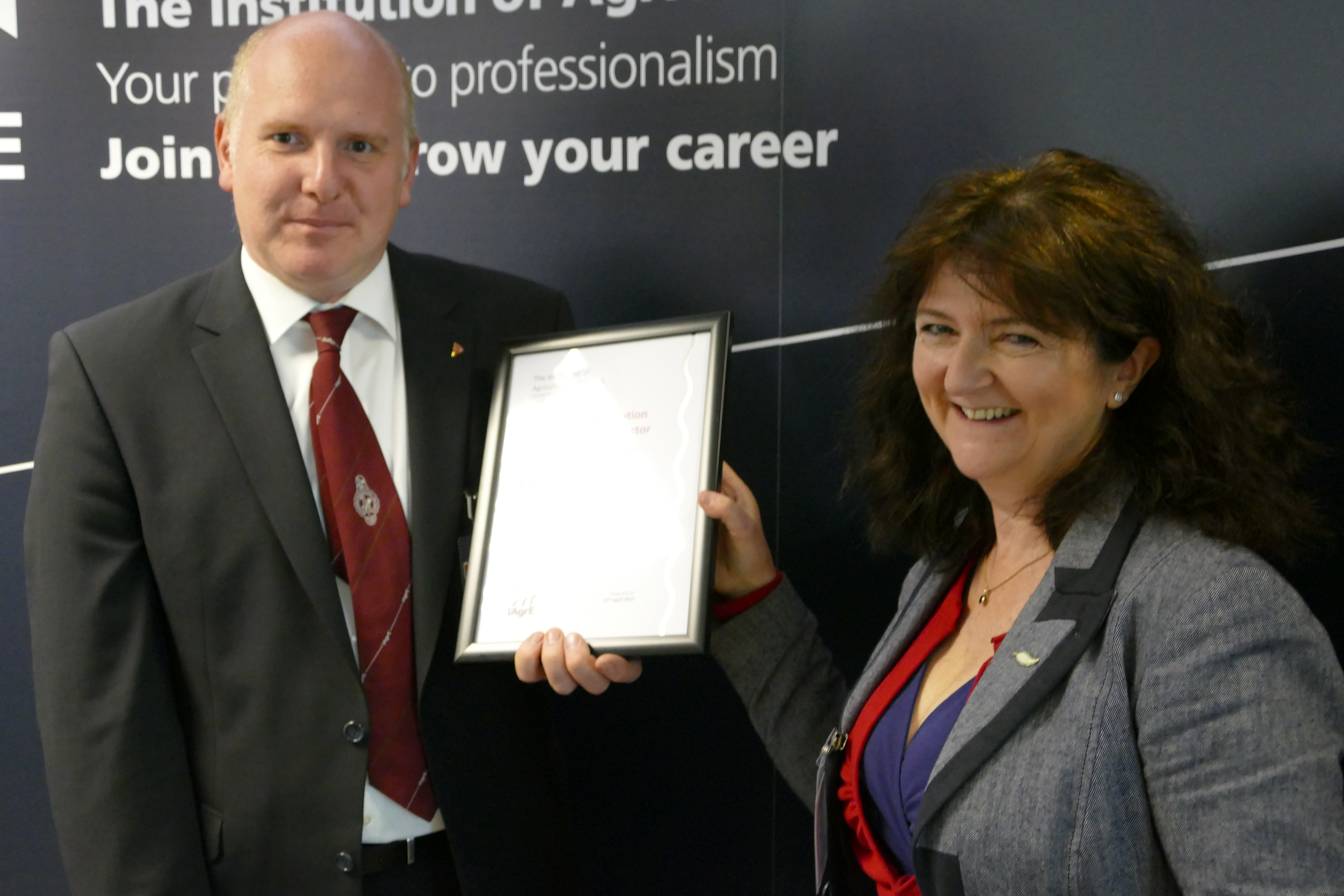 IAgrE's annual awards were held this year at John Deere's UK headquarters at LAMMA. Members, guests and celebrated industry leaders received awards for their contribution to the landbased industry.
---
IAgrE focusses on the role of the technician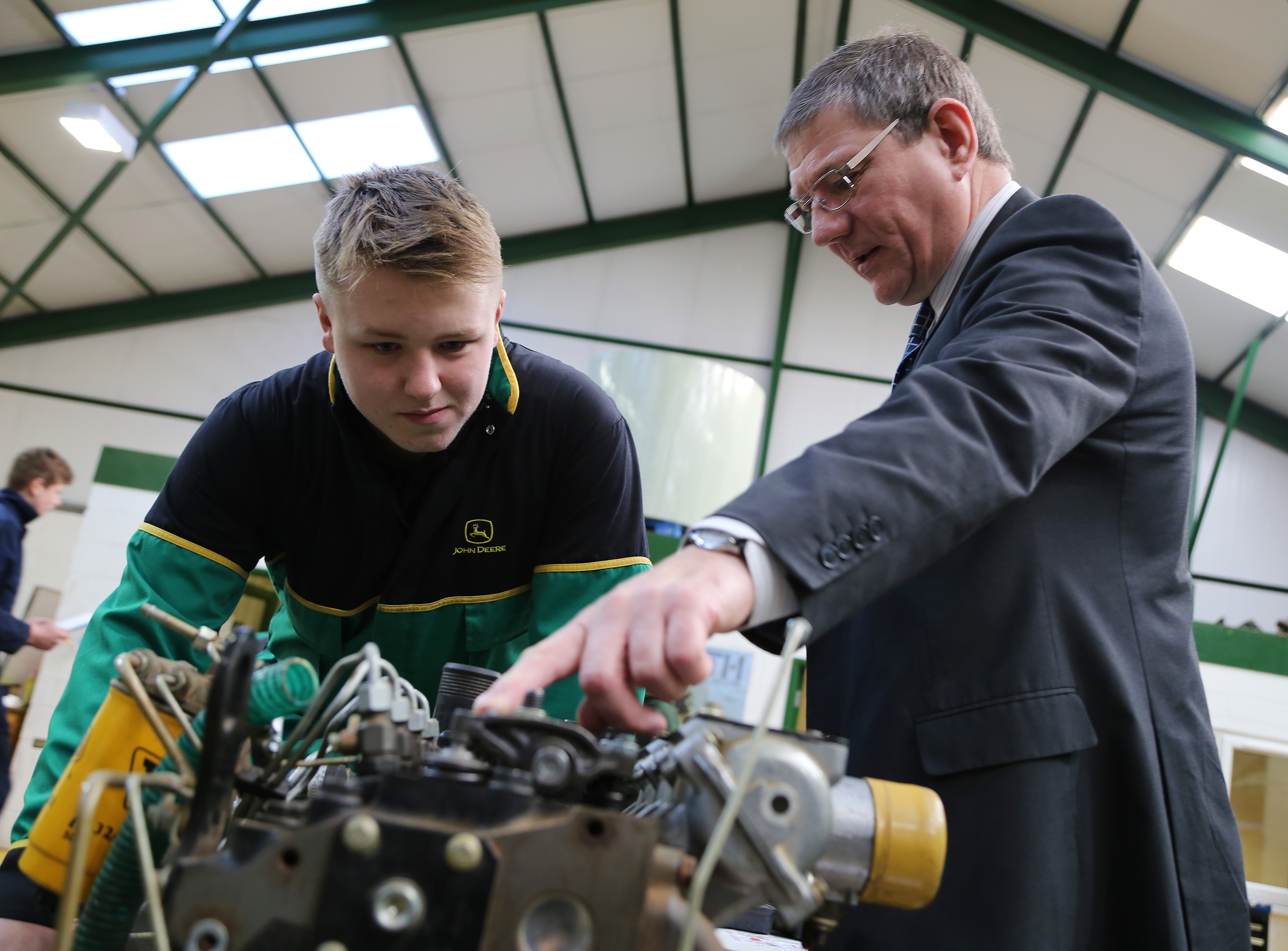 IAgrE has launched a new grade of membership to recognise the importance of the role of the technician in the landbased sector.
IAgrE CEO Alastair Taylor said, "It is so important that we recognise the important role which our technicians fulfill across agricultural engineering fulfill across agricultural engineering in all of its forms. These people do such a great job and whether they are working as a service engineer in a dealership, as a precision farming technician in wider agriculture or as a soil science technician, this new grade is a great way of recognising their achievements.
---
Institute of Technology, Tralee, Ireland win Young Engineers competition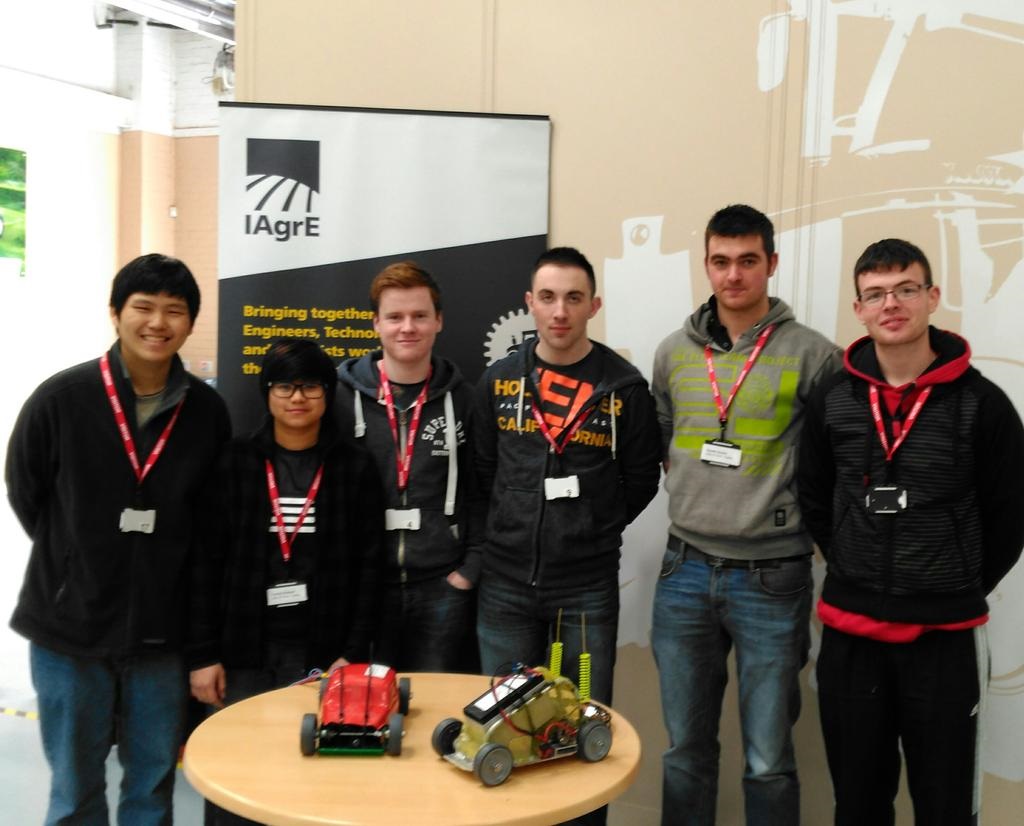 IT Tralee, has won the Young Engineers Competiton and a team from Easton & Otley College, Norfolk were runners up.
---
Prolan, a new natural protective lubricant, wins the Ivel Award for Innovation at LAMMA 17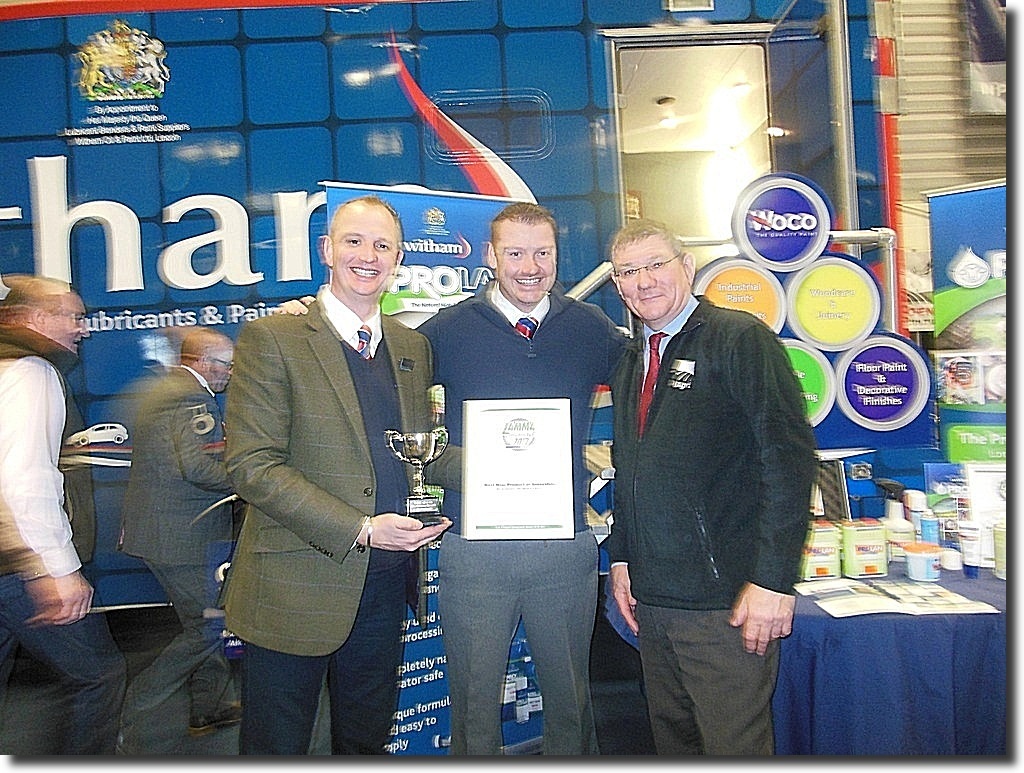 The Witham Group's new Prolan lubricant range won the Institution of Agricultural Engineer's (IAgrE) Ivel Award for best new product and environmental innovation at this year's LAMMA show. The product was also the overall LAMMA innovation winner.

---
IAgrE launch agricultural engineering innovation survey on behalf of government at LAMMA
How many UK engineering and manufacturing companies will be in a position to develop the innovative ideas evolving as a result of the government's Agri-Tech strategy funding?
"IAgrE today launches a survey designed to answer this question," said Alastair Taylor, CEO of IAgrE. "We will be looking at how ready UK industry is to develop the engineering and manufacturing supply chain opportunities that will arise as new Agri-Tech systems develop," said Alastair Taylor CEO of IAgrE.
Starting at LAMMA, IAgrE questionned engineers to get a snapshot of how fit businesses are to meet this challenge.
---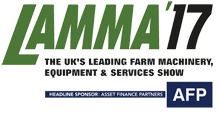 Advance your career by joining the Institution of Agricultural Engineers (IAgrE) – your passport to professionalism
IAgrE the landbased agricultural engineering Institution will be at LAMMA 2017 promoting to students the benefits of belonging to a professional institution such as IAgrE.
---
Agri-EPI Innovation Centre to sponsor IAgrE conference
The Agri-EPI centre is sponsoring IAgrE's conference 'Concepts to Cash' (#IAgrEconference) which takes place on Wednesday 16 November at Harper Adams University, Shropshire.
---
Dr Paul Miller receives scientific accolade from the European Society of Agricultural Engineers


Dr Paul Miller, agricultural engineer and expert in all aspects of crop spraying and fertiliser application, has received the 2016 EurAgEng Award of Merit for Scientific Understanding, which is a bronze statuette - a replica of the statue that stood in the main building at the Silsoe Research Institute.
---
IAgrE 2016 landbased conference: 'Concepts to Cash' how to turn a bright idea into a finished product - Wednesday 16 November, Harper Adams University, Newport Shropshire
"Being an inventor is one thing but having the capability to exploit it is something else," says Dr Robert Merrall, President of IAgrE.
IAgrE's 2016 Landwards conference (#IAgrEconference) seeks to address how to deal with the challenge of ensuring your new idea stays with you and is not stolen, how you can work with others openly and yet retain intellectual property, what challenges you will need to consider and where to find funding.
---
IAgrE presents agricultural accolades to engineers working in the landbased industry
Members of IAgrE and guests have received awards in recognition of their contribution to the landbased industry at a ceremony held at JCB's world headquarters in Rocester.
---
Dr Robert Merrall appointed President of IAgrE


Robert Merrall, an independent consultant with Innovate UK, the Government's Innovation Agency has been appointed President of IAgrE.
Well-known in the agricultural sector, Rob spent his early career in agricultural engineering research at Cranfield University before working in roles with the Renault Group, as a director of two major UK farm equipment distributors and as a director of the Royal Agricultural Society of England.
---
IAgrE welcomes the House of Lords Select Committee report on Social Mobility
The report "Overlooked and left behind: improving the transition from school to work for the majority of young people" raises concerns about a wide range of factors and makes some clear recommendations as to what needs to be done to improve circumstances for young people making decisions about that important transition from compulsory schooling at the age of sixteen.
---
Coleg Sir Gar student wins agricultural award at LAMMA 2016


Cennydd Hughes of Coleg Sir Gar was presented with the IAgrE student award at LAMMa by IAgrE's CEO Alastair Taylor.
---
Trakjak wins first SSAB health & safety award at LAMMA

The world's first two wheeled jacking device that maintains mobility while the rear of the tractor is elevated has won the first SSAB health and safety award at LAMMA.
---
Competition launced to test engineering and technical knowledge of University Students
The Institution of Agricultural Engineers (IAgrE) in partnership with the Institution of Engineering and Tecnology (IET) have launched a suite of competitions designed to test the engineering and technical know-how of university students.
---