For details on all our Press Releases, please contact: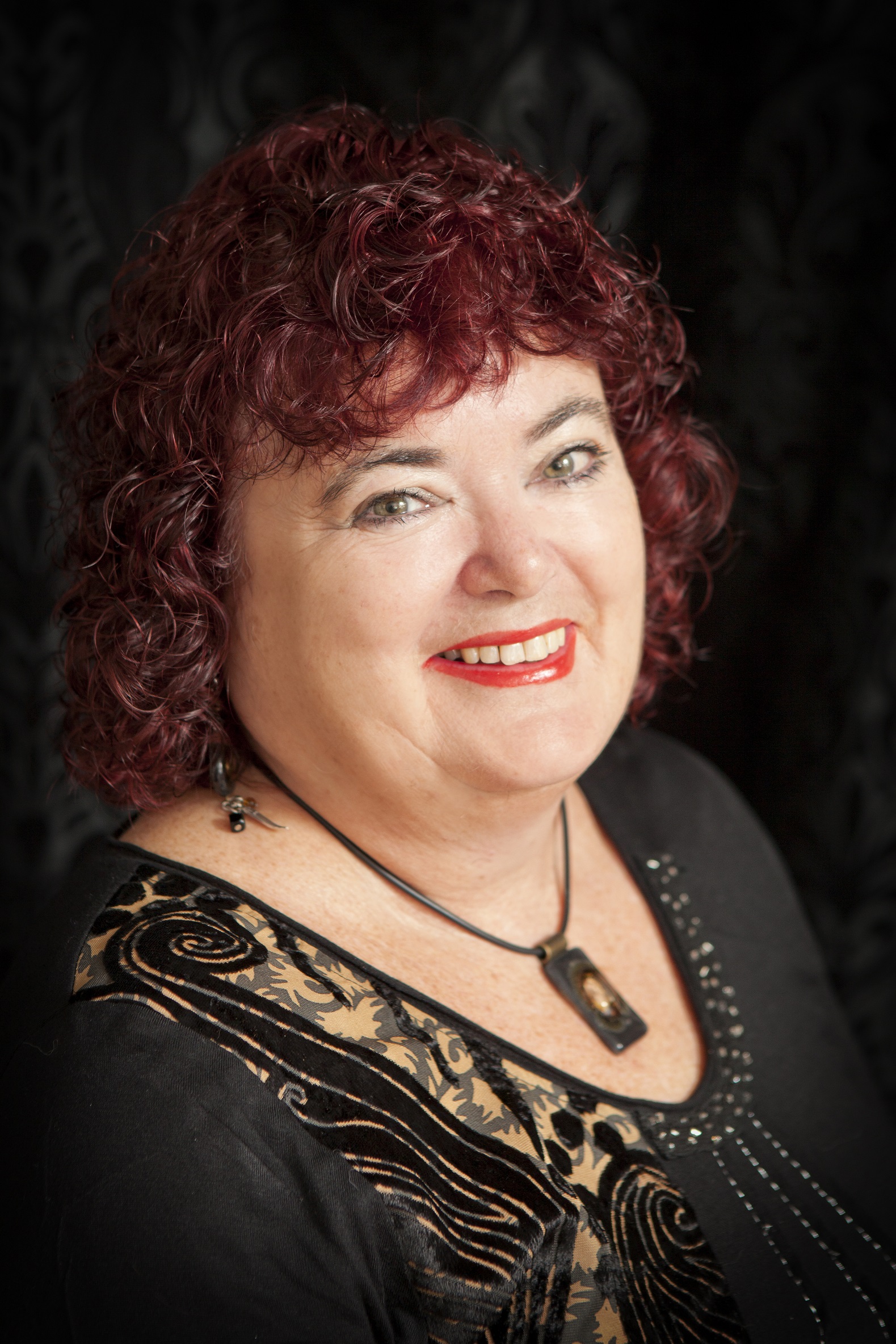 Marion King Communications Officer
What can be done to make farming more sustainable?
What will a fossil fuel free farm look like in 2030, how will methane tractors support the road to a carbon neutral farming cycle, what are the benefits and pitfalls of future fuels and what are the challenges of achieving Net Zero by 2040?
These are just a few of the topics that will be covered in the Institution of Agricultural Engineers annual conference on-line on Wednesday 3 November 2021 from 10 am to 2.30pm – Future Fuels in Agriculture.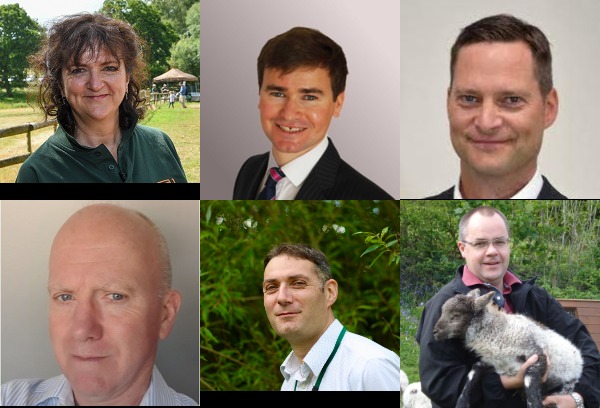 Top left Caroline Drummond, Nick Royal, Jarno Ratia underneath Alistair Walshaw, Jon Swain and Andy Newbold
The Institution of Agricultural Engineers (IAgrE) backs call for farmers to rethink risk
The Institution of Agricultural Engineers is supporting this year's Farm Safety Week (19 23 July) organised by leading farming charity the Farm Safety Foundation encouraging the farming community to rethink risk so we can finally start to reduce the number of life changing and life ending incidents happening on UK and Ireland's farms.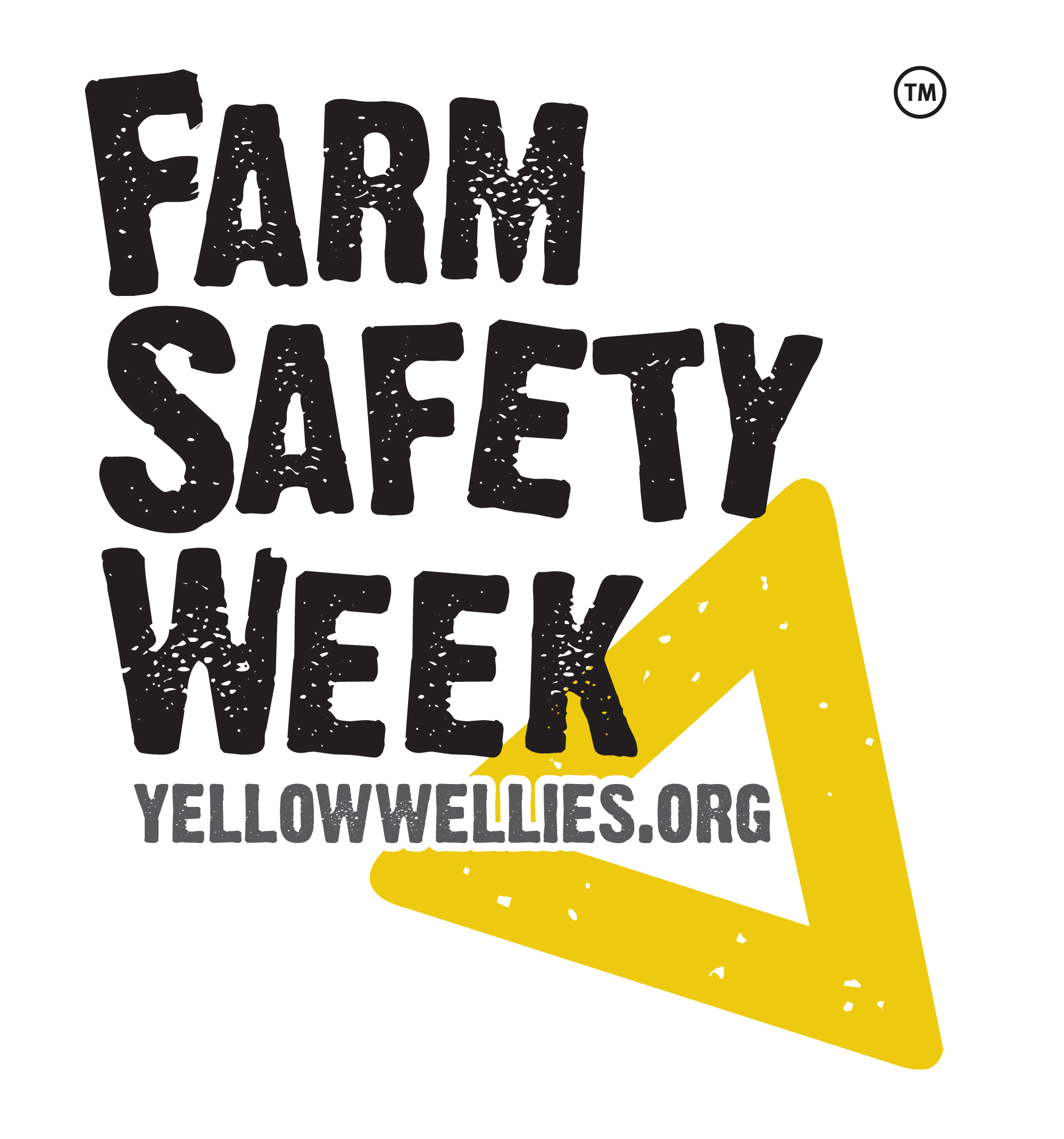 Institution of Agricultural Engineers (IAgrE) Fellow Professor Jane Rickson wins a 2021 Top 50 Women in Engineering Award
IAgrE Fellow Jane Rickson, Professor of Soil Erosion and Conservation at Cranfield Soil and Agrifood Institute, Cranfield University, has been honoured with a Top 50 Women in Engineering Award from the Women's Engineering Society.
The awards are a UK event linked to International Women in Engineering Day (INWED) which takes place on the 23rd June each year.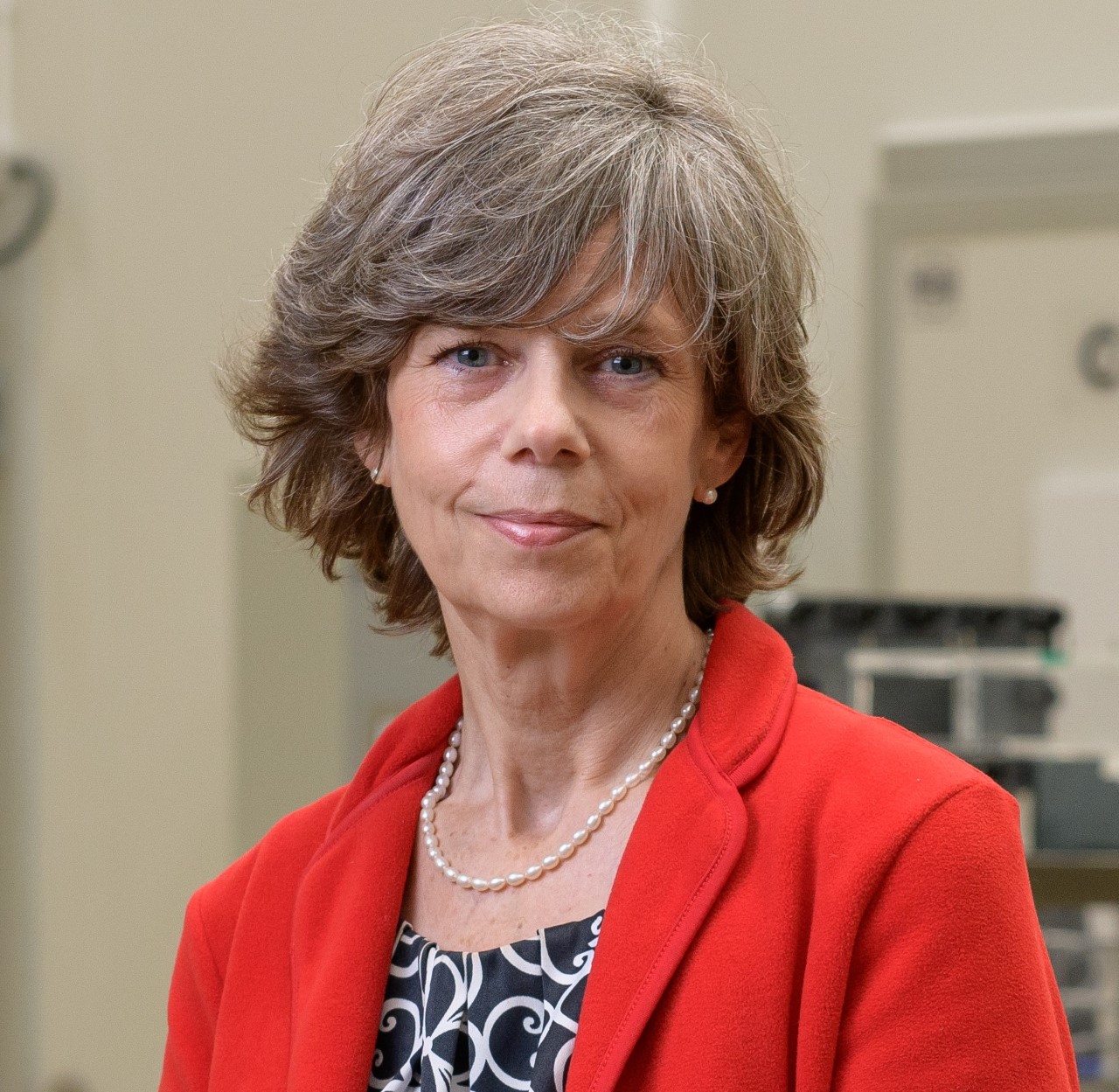 The Institution of Agriculture Engineers (IAgrE) supports calls for £40m urgent investment in careers provision
A new report calls on government to invest £40 million in improving access to careers provision for students in schools and colleges in England to enable more young people to understand the opportunities available in science, technology, engineering and maths (STEM) careers and so support the drive to build back better and 'level up' across the UK in a post-Covid world.
Agricultural Engineering Institution (IAgrE) maintains professional status
The Engineering Council (EC) has renewed IAgrE's professional licences for a further 5 years.
The EC licence is granted to Professional Engineering Institutions to authorise them to assess applicants for inclusion on the Engineering Council's register of professional engineers and technicians. The licence gives IAgrE the authority to assess the competence and commitment of candidates for registration as chartered engineer, incorporated engineer and engineering technicians to qualified members.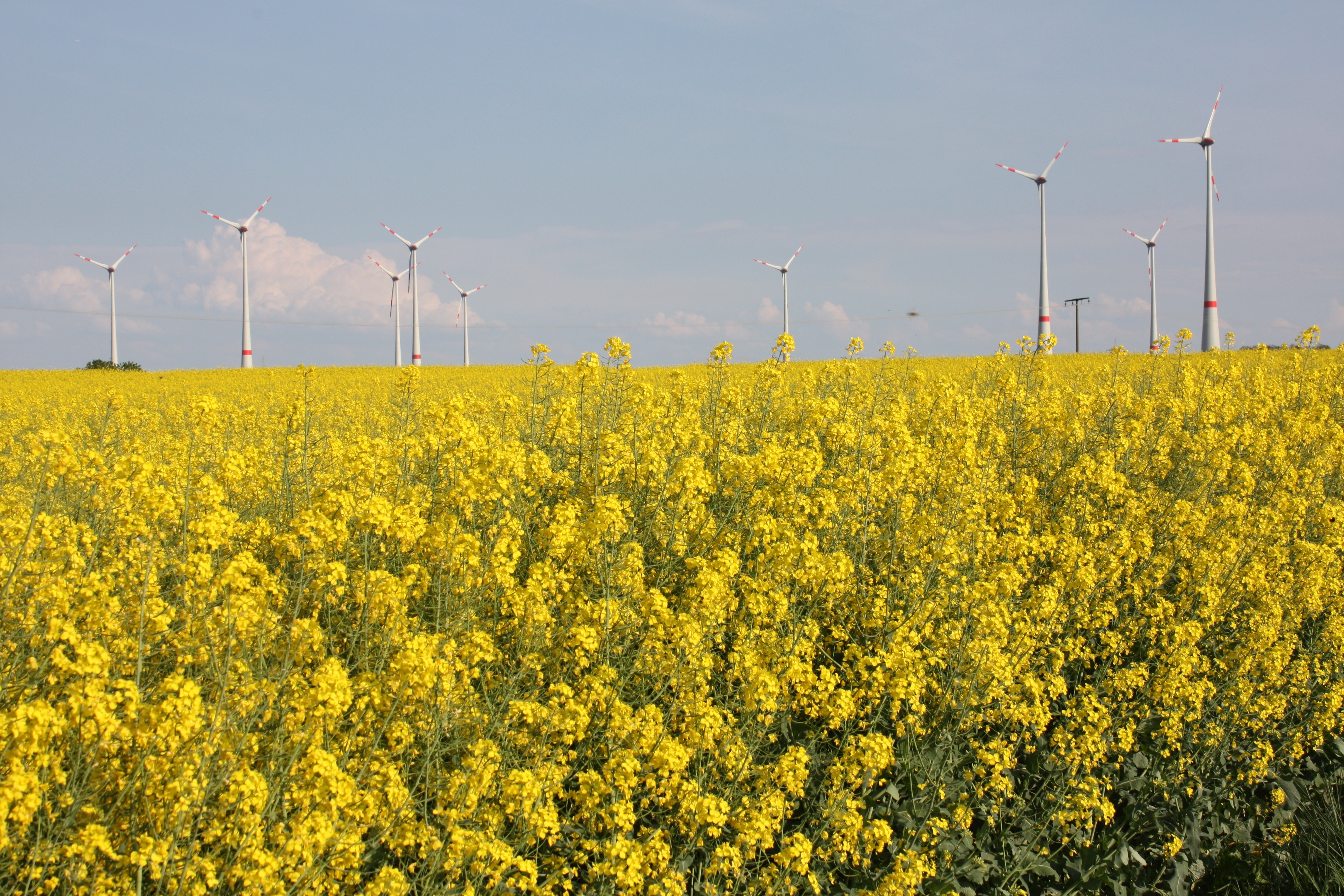 CLAAS UK wins the Institution of Agricultural Engineer's (IAgrE) 2021 Team Achievement Award
Trevor Tyrrell, Senior Vice President (Western Europe & Oceania) and CEO CLAAS UK, has been presented with the prestigious IAgrE 2021 Team Achievement Award at a ceremony held on-line last night.
This award is presented in recognition of successful teamwork and demonstrates what can be achieved with collaboration.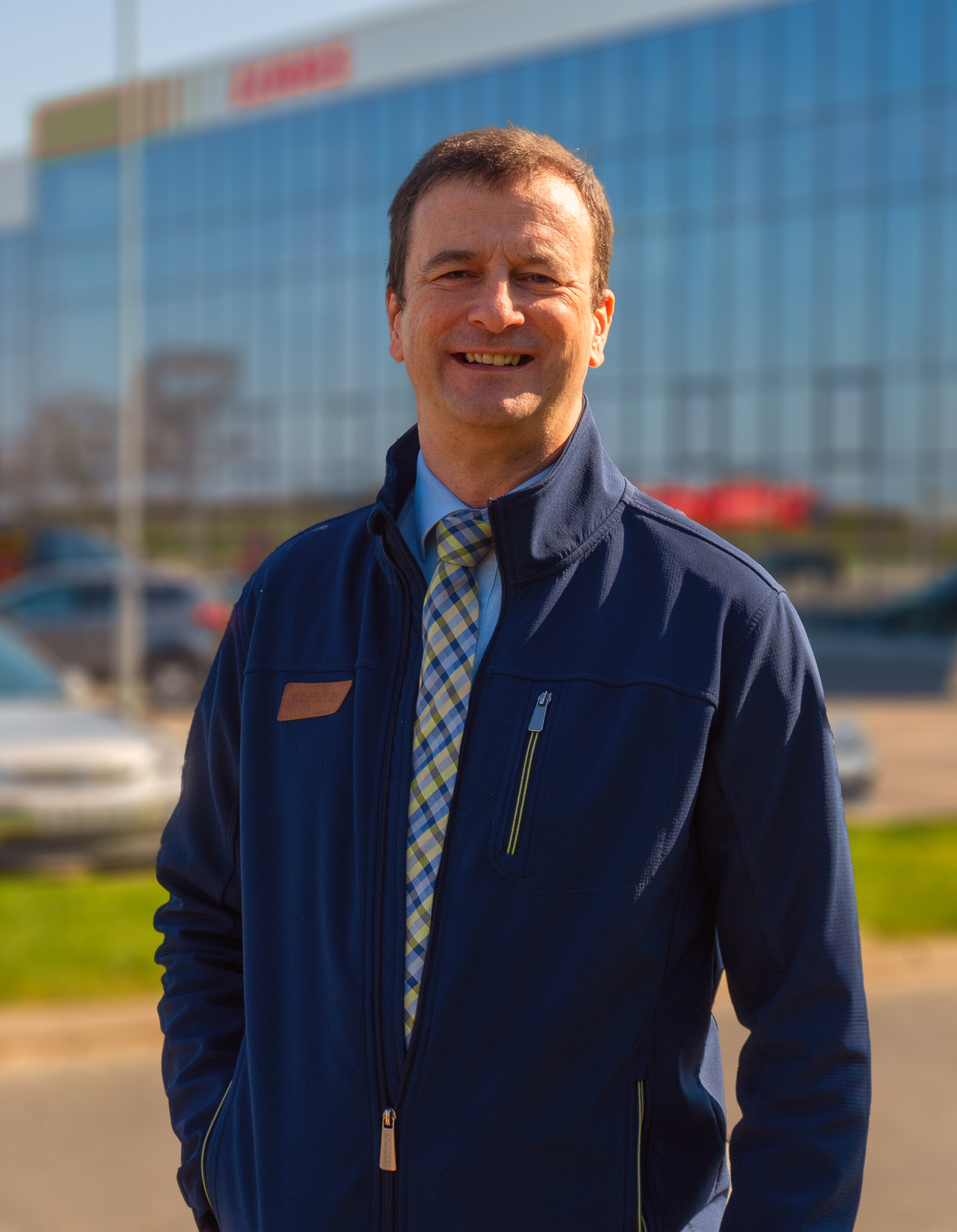 Mental health the biggest hidden problem in farming today
IAgrE is encouraging farmers and those living and working in agriculture to start putting their mental health first.
"We are supporting the fourth annual Mind Your Head campaign (15 19 February) organised by farming charity the Farm Safety Foundation. The campaign is aimed at raising awareness of an issue that few in the industry want to talk about but that affects one in four people in the world at some point in their lives," said IAgrE CEO Charlie Nicklin.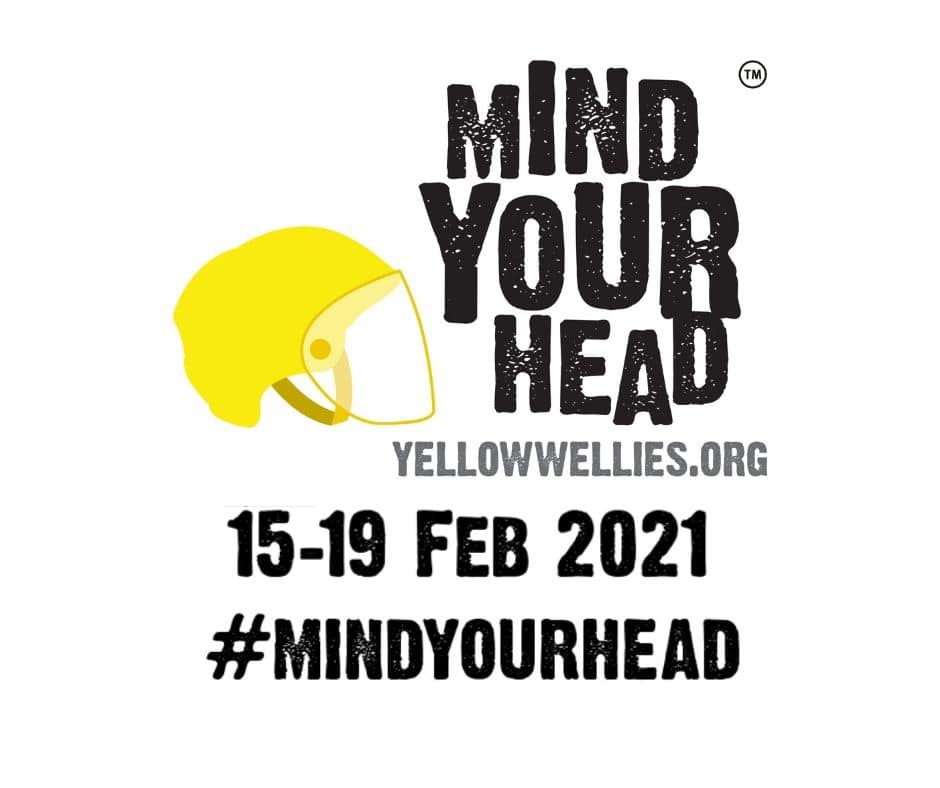 The Institution of Agricultural Engineers (IAgrE) launch a new qualification in partnership with the Society for the Environment
The Institution of Agricultural Engineers (IAgrE) has announced the launch of the Registered Environmental Practitioner (REnvP) registrations in partnership with The Society for the Environment. This is a huge step forward to ensure high standards of professionalism and proven competence are met by those working to enhance and protect the environment across every sector.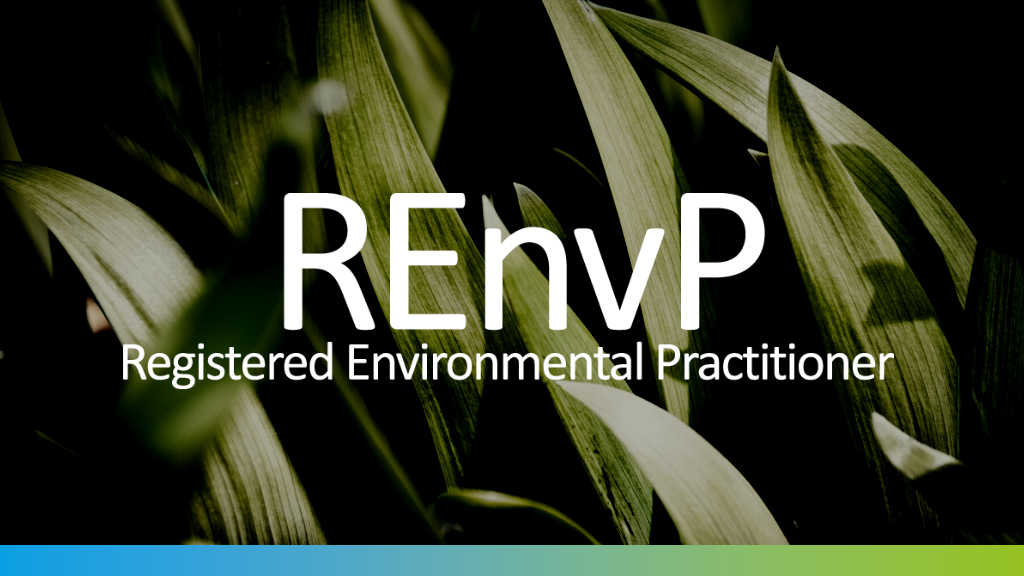 Agricultural Engineers (IAgrE) experience increase in membership and applications for professional registration
The Institution of Agricultural Engineers (AgrE) is experiencing a high rate of enquiries for membership and a big increase in members applying for professional registration.
Investing in landbased engineering is fundamental to the UK's future
Landbased engineering businesses' need to invest more in their people and not leave all the responsibility to the government, was one of the many opinions expressed at the recent Institution of Agricultural Engineers (IAgrE) virtual conference.
Charles Nicklin CEng MIAgrE has become the new CEO of the Institution of Agricultural Engineers (IAgrE)
Charlie Nicklin joins IAgrE after 24 years with JCB in design and manufacture. A Chartered Engineer, Charlie has held various senior leadership roles at JCB which included Chief Engineer for backhoe loaders and the Fastrac tractor range and Engineering Lead for Loadall products.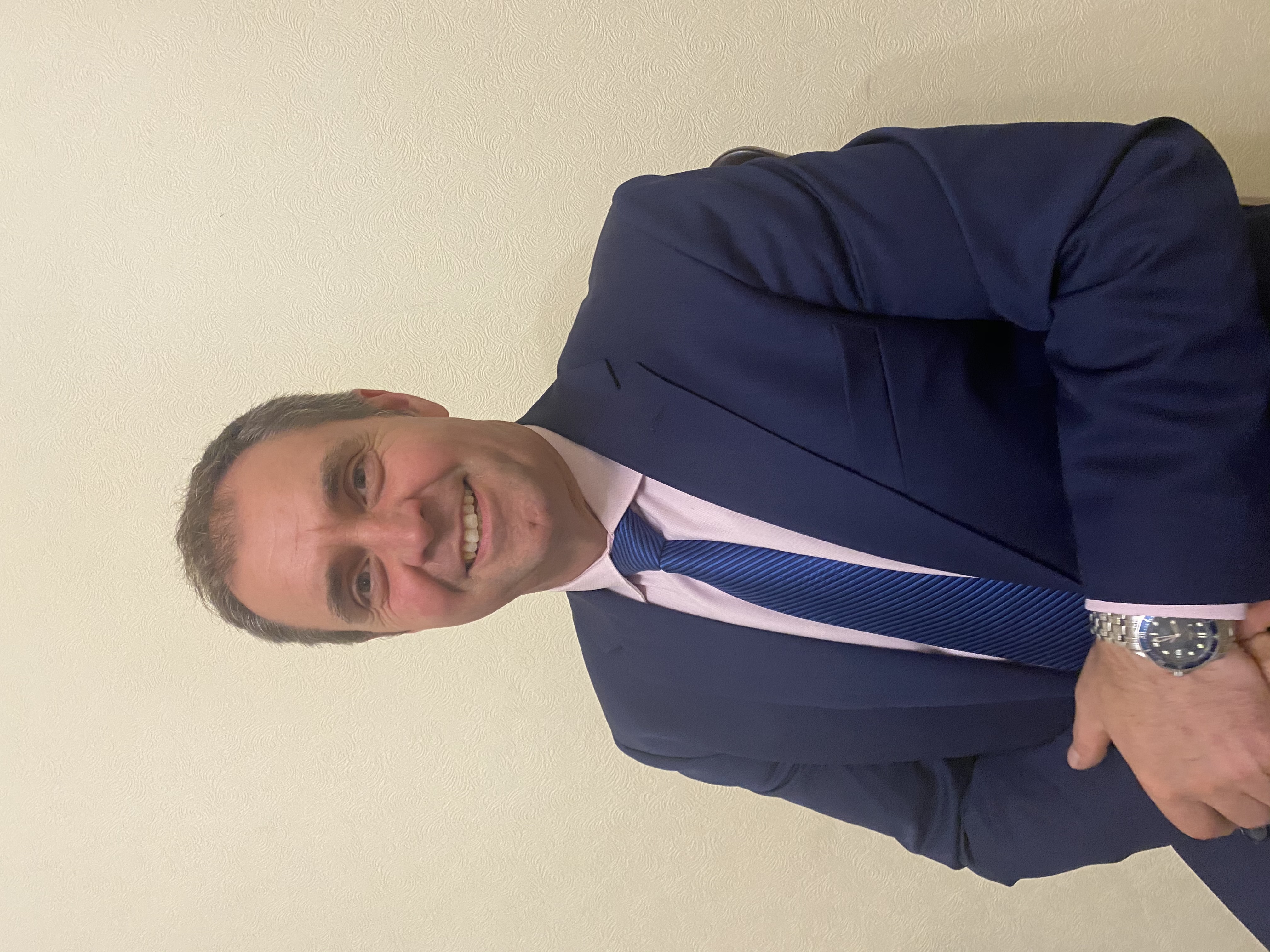 The Institution of Agricultural Engineers (IAgrE) 2020 conference to tackle lean agricultural engineering and resilience in the supply chain
This year's conference will follow a virtual format with a series of webinars, online via You Tube and Zooms, posted regularly on the IAgrE web site. The conference will cumulate in a virtual meeting on 4 November 2020 at which all the speakers will field questions from delegates.

Paul Hemingway is the new President of IAgrE
Paul Hemingway, who held various management roles at JCB retiring in 2018, has become the new President of IAgrE.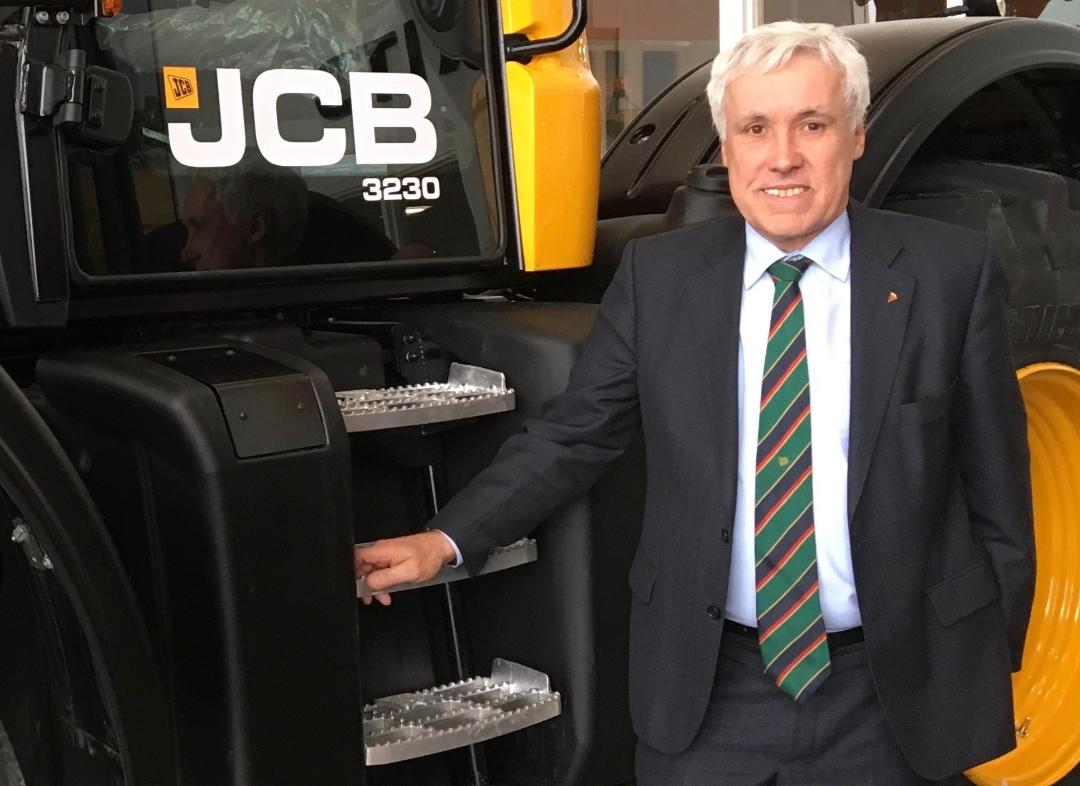 J C Machinery wins the Ivel Innovation Award at LAMMA 2020
J C Machinery has been awarded the IAgrE Ivel Award at LAMMA 2020 for the Vredo Crop Drill System (CDS).
The innovation was presented because the CDS demonstrated a clear ability to be used in a wide rotation of grasses and cereal crops, extending the machine's use, reducing establishment fuel costs and promoting soil health.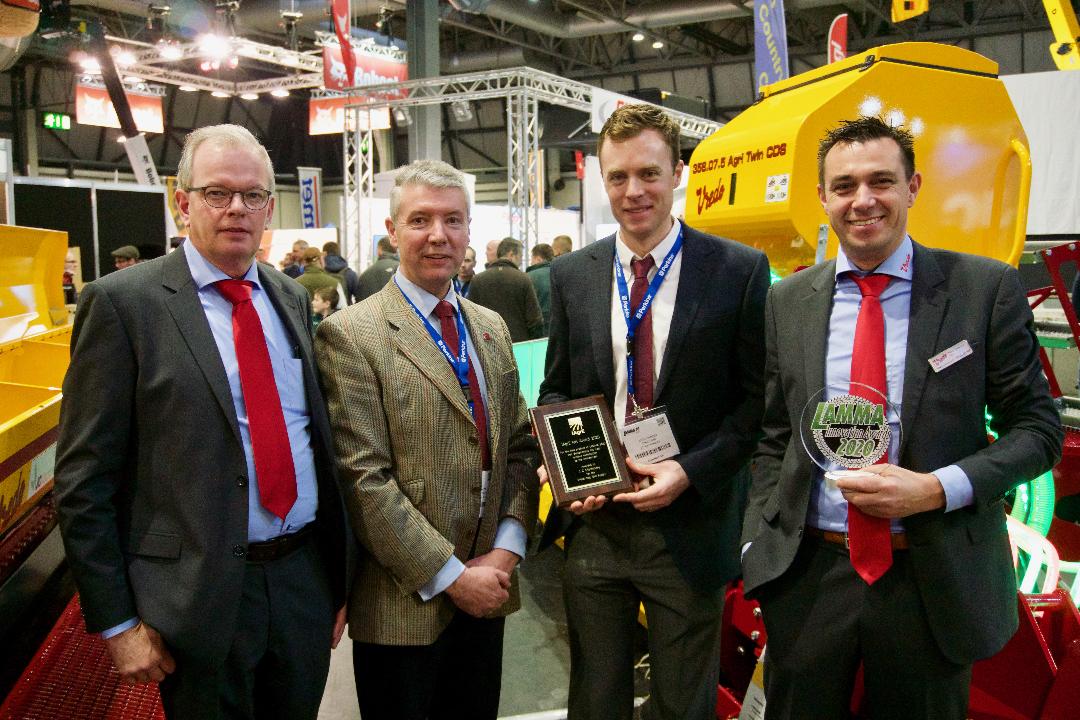 Soils the first line of defence against flooding - cost the UK up to £1.2 billion a year
We are witnessing some of the worse flooding on record in the UK, with damage costing the country up to £1.2 billion a year because of erosion, compaction and loss of organic matter.
Jane Rickson President of IAgrE takes a look at what's happening in our fields and why healthy soils can help in the fight against flooding.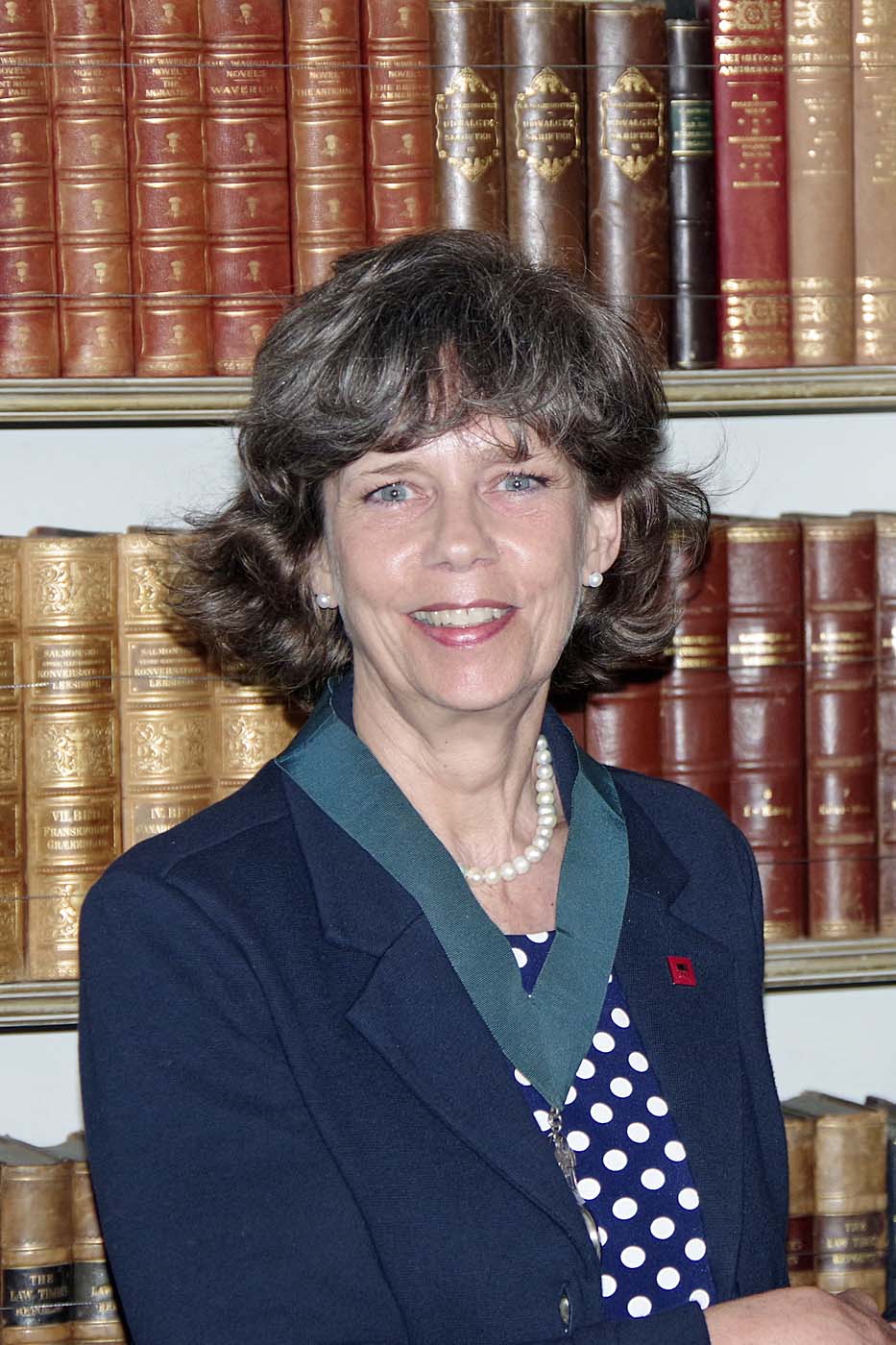 Engineering profession calls for action to secure the UK's future economy and society
The National Engineering Policy Centre, which represents nearly half a million UK engineers, has published a manifesto for a prosperous and secure economy and society, calling on the government to work with them to invest in skills, innovation, digital and traditional infrastructure and clean energy technologies.
Graduates scoop CNH Industrial/IAgrE prestigious awards

Two students from Cranfield and Harper Adams Universities have won industry awards, sponsored by CNH Industrial and IAgrE.
Spray application specialist Dr Clare Butler Ellis receifes award from IAgrE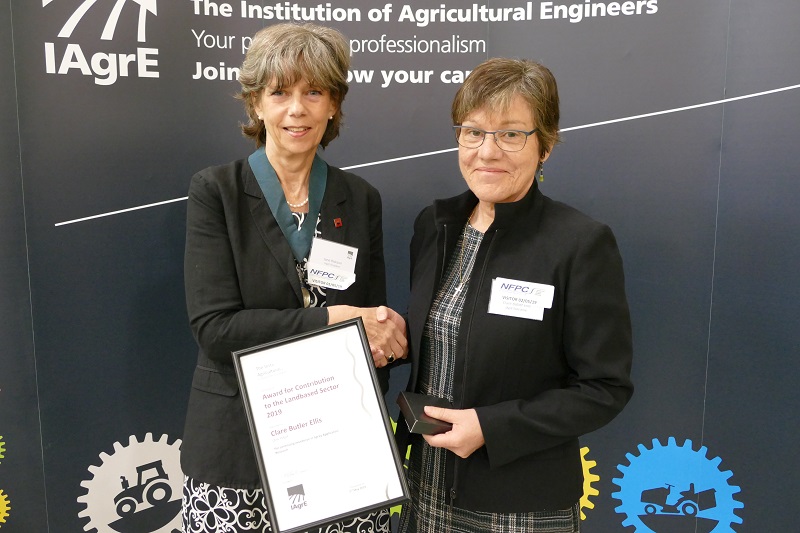 Dr Clare Butler Ellis, manager of the Silsoe Spray Applications Unit has received an award from IAgrE for her contribution to agriculture.
During her career Clare has gained international recognition for her research and testing work involving sprays and spray behaviour in relation to the application of agricultural pesticides.
Is 'big data' agriculture's shiny new tractor of the future?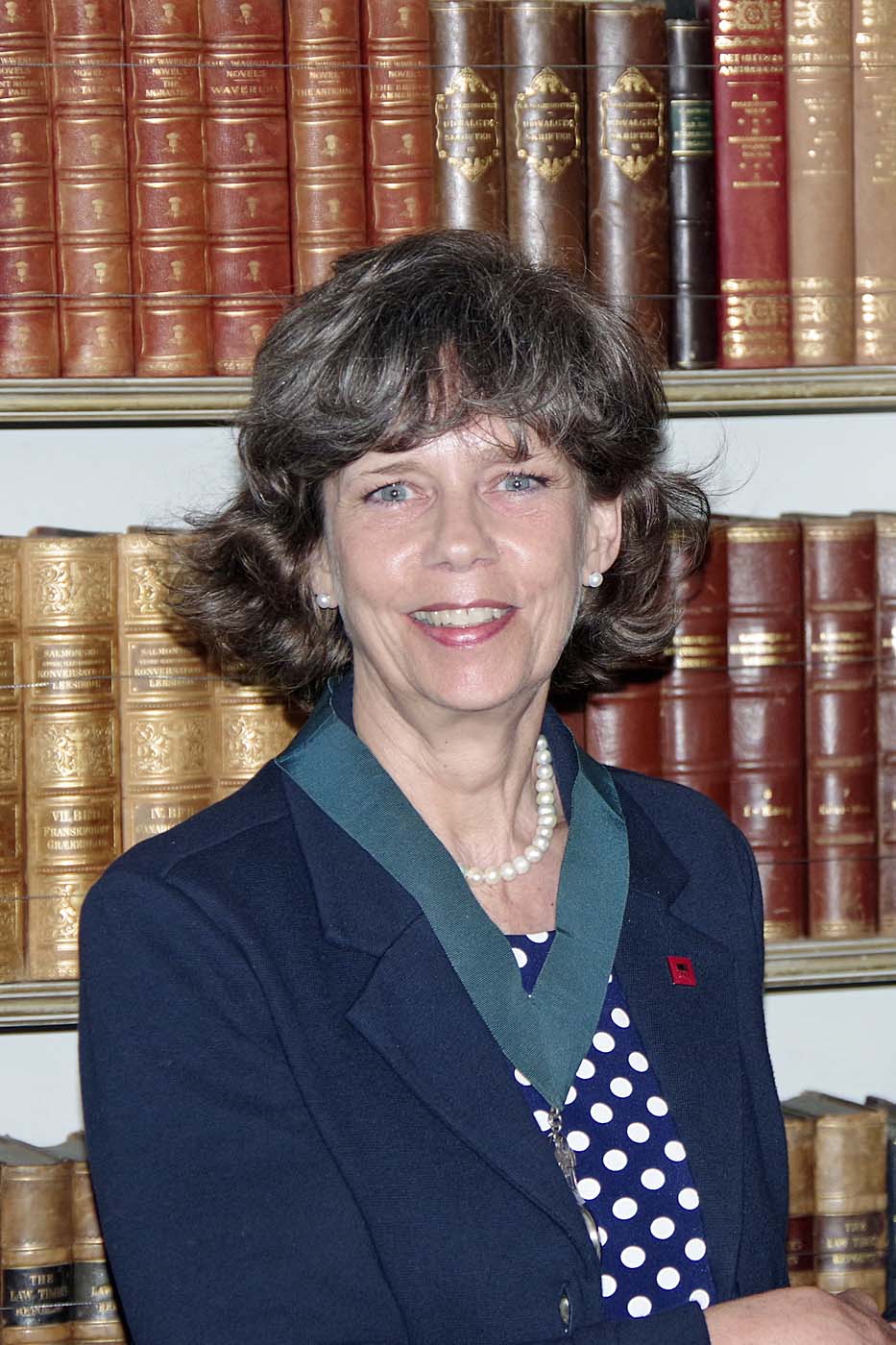 IAgrE Conference - 30th October 2019 at the East of England Arena and Events Centre, Peterborough
This is the question that will be tackled at the Institution of Agricultural Engineers 2019 conference – 'Can big data lead to smarter farming'?
Throughout this century there has been a rapid rise in the amount of data being collected throughout the agricultural supply chain. Farmers are gathering huge amounts of data, for example using sensors and mobile apps to analyse soil samples, and cameras and drones to monitor pests and diseases.
But how can farmers, agribusinesses and researchers gain real value from this 'big data'?
IAgrE is recruiting a confident and resourceful Chief Executive
4 February 2019
IAgrE – the professional engineering institution representing engineers, scientists, technologists and managers working in agriculture and allied landbased industries, is looking for a confident, motivated and resourceful person to drive forward the Institution's strategic vision from its headquarters at Cranfield, Bedfordshire.
---
Institution of Agricultural Engineers (IAgrE) announce winner of 80th Anniversary Photographic competition
24 January 2019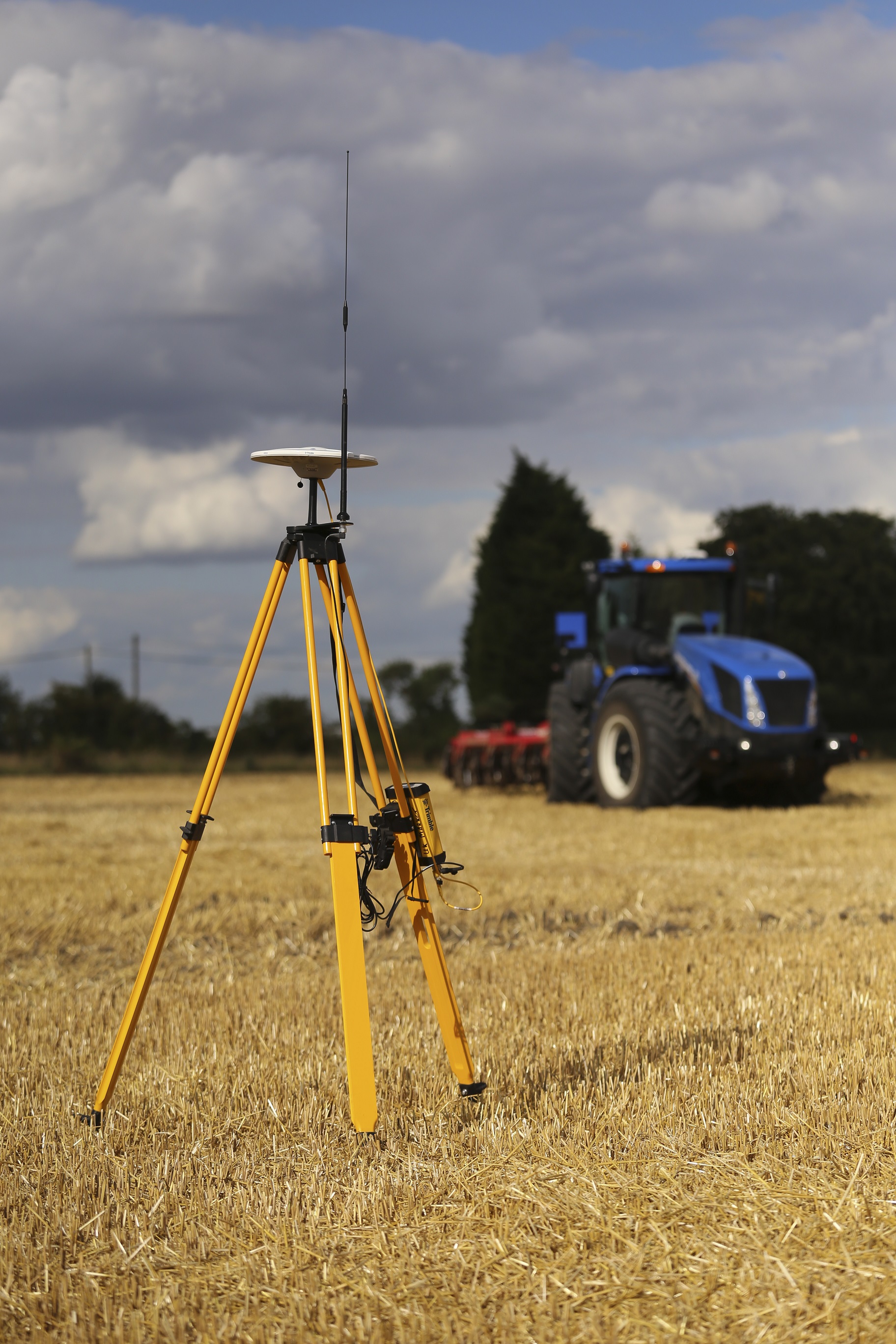 AgrE is delighted to announce that Nick Barlow from Marlborough is the winner of its 2018 photographic competition.
The competition theme was Agritech in Action and was run as part of the Institutions' 80th anniversary celebrations.
---
Veenhuis Machines BV wins Ivel Award for Innovation
22nd January 2019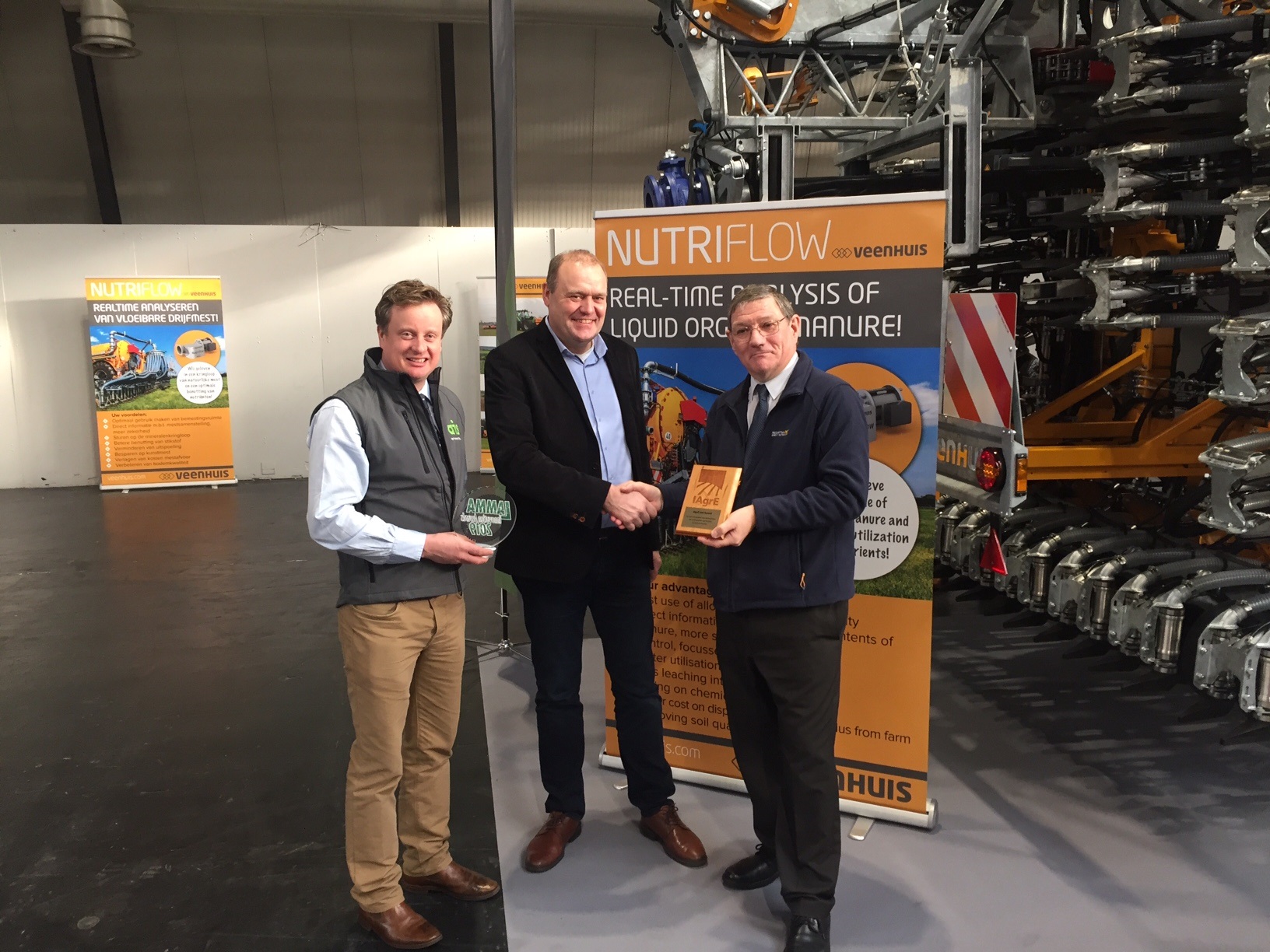 Veenhuis Machines BV, distributed by Agri Industry Solutions are delighted to have won the IVEL award from the Institution of Agricultural Engineers for its Nutriflow real-time slurry analysis system.
---
IAgrE enjoy stunning award presentation at historic Wrest Park, Silsoe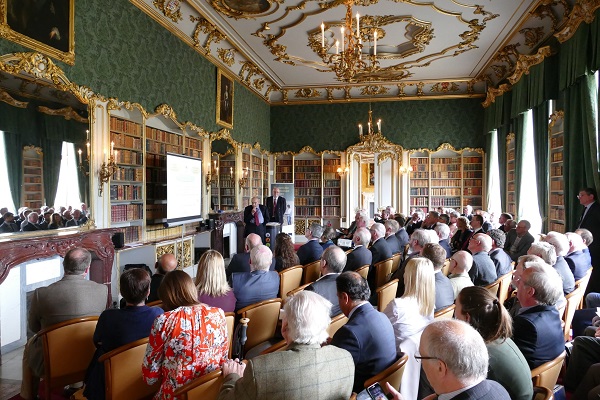 IAgrE, members, friends and family enjoyed a wonderful Awards Presentation in its 80th anniversary yeara at the home of agricultural engineering - Wrest Park.
Click on the heading and read the full story of the awards.
---
Cranfield Professor becomes President of IAgrE
24 May 2018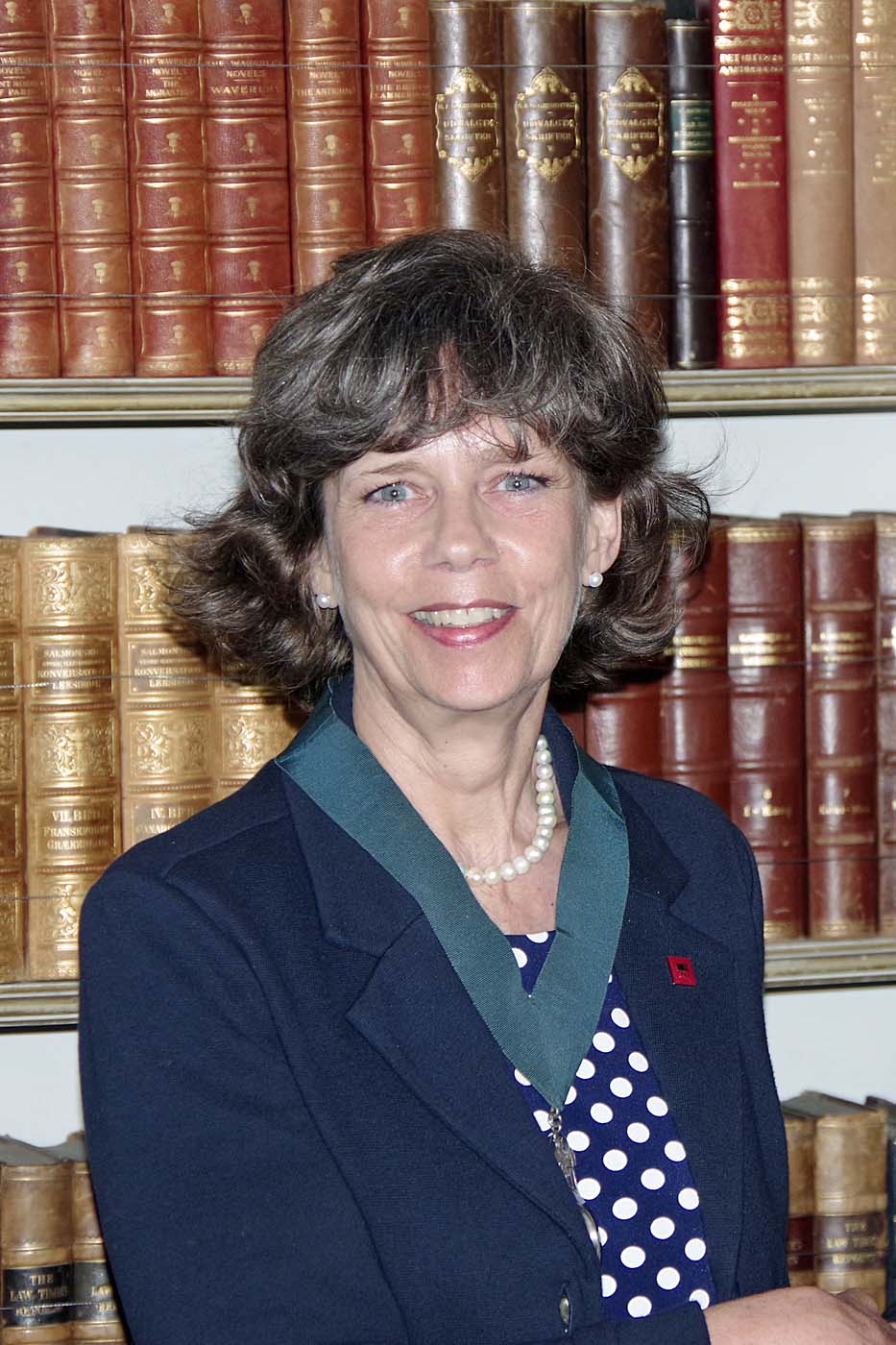 Jane Rickson, Professor of Soil Erosion and Conservation at Cranfield University's Soil and Agrifood Institute has been appointed President of the Institution of Agricultural Engineers.
---
IAgrE 2018 Conference to focus on knowledge exchange in agricultural engineering
Conference at the Royal Academy of Engineering, Prince Carlton House, London SW1Y 5DG on Tuesday 6 November 2018
Successful collaboration between industry and research institutions is crucial to bring new technologies and innovations into the agricultural supply chain. This conference will explore positive engineering partnerships between industry, research and academia.
---