WELCOME TO THE IAGRE
CEO Coronavirus Statement
The Institution of Agricultural Engineers (IAgrE) is working to support our members through the current COVID-19 (Coronavirus) pandemic crisis. The Staff are all now working from home and our office at Cranfield University is closed for the foreseeable future. We are all working within the current restrictions to provide as full a service to our members as is possible.
IAgrE meetings and gatherings of members cannot currently go ahead but we are working to provide appropriate alternatives where we can. We are developing more services and benefits of IAgrE membership which will utilize online platforms and electronic communication wherever possible.
Find the latest information on our IAgrE COVID-19 (Coronavirus) page on this website, via our regular e-newsletters and on Linked-In, Twitter and Facebook.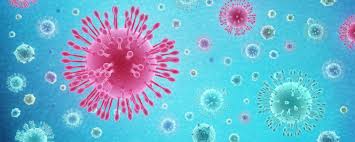 Why you should Join Us
Registration - Belonging to IAgrE allows you to register as a Professional Engineer or Chartered Environmentalist showing that your qualifications have been quality assured to match those of other professionals
Recognition - Gives you post nominals which allows you to demonstrate your competence in a competitive environment also giving status and recognition of your professionalism
Contacts/Network - Broadens your contacts within the industry away from your specialism, company and college, allows access to the "movers and shakers" in the sector. Make friends at Branch meetings, on committees and at other IAgrE events. Join us on our Social Media, Facebook, Linked in and Twitter
Knowledge Exchange – allows you to access experts from membership and call on them for information guidance and support – a community of expertise
Continuous Professional Development – allows you to broaden your professional development by attending conferences, meetings, technical talks etc. IAgrE's recording tool allows you to build your living CV and share it with mentors, colleagues and employers
Code of Conduct – signs you up to a code of conduct/ethical structure that gives those for whom you work confidence in your integrity and a discipline process if they feel you do not live up to the codes.
Making a difference – allows you to give something back to the industry and drive it forwards, influencing debate and ultimately getting involved with policy making. You can "put something back" and benefit
Information – the journal and other communications keep you up to date with what is happening in the industry
The Institution of Agricultural Engineers (IAgrE) is a professional membership organisation with grades for all those working, or with an interest in, engineering, science and technology within agriculture and the environment. A registered charity working for the public benefit, IAgrE brings together academics, practitioners and industry to share knowledge and promote professionalism in the advancement and application of technology in the landbased sector.

This Institution is for you if you have an interest in Agriculture, Forestry, Environment, Horticulture, Amenity or any other landbased industry. We have a diverse membership so you are sure to find like minded individuals.

Membership of IAgrE will enhance your professional standing, your professional knowledge and your professional networks
THE PROFESSION
INSIDE IAGRE