Long-standing Fellow of the Institution, John Kilgour passed away on Friday 27 October 2017. John, a member of IAgrE since 1957, was well known to many members as he lectured at Silsoe College for over 25 years.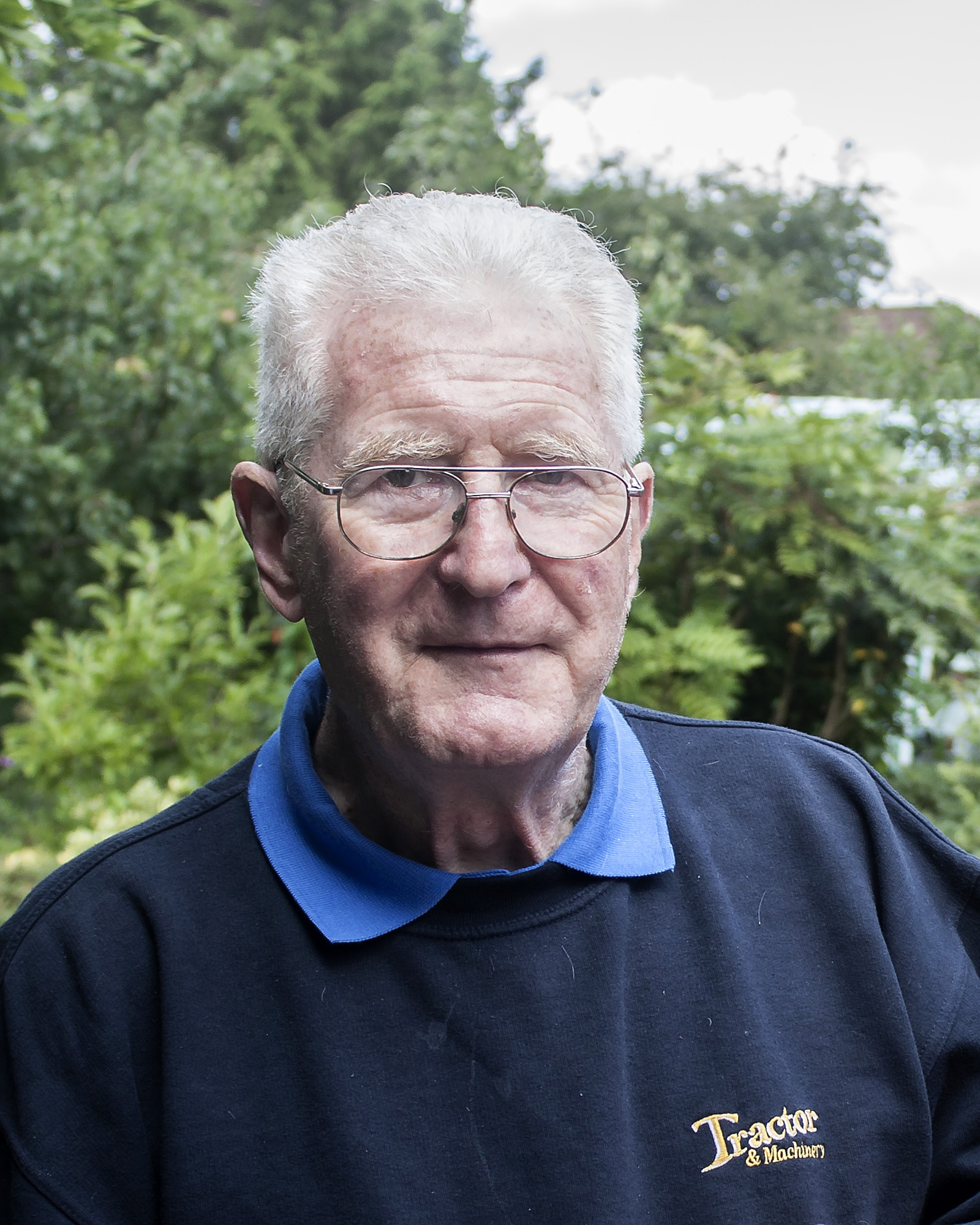 Appreciation by Gordon Spoor, Dick Godwin and Tim Chamen
John Kilgour was an active member of the Institution for some 60 years, particularly within the South East Midlands Branch. He joined the Institution whilst an agricultural student at Reading University in 1959 and continued attending Branch meetings until some two years before his death in October 2017, despite in the latter years having a very serious infirmity.
John's professional engineering training started at Durham University, Newcastle, where he followed the MSc Agric Eng programme and was inspired particularly by the late Dr Alan Reece. After graduation, he joined Ford Motor Company at Dagenham following their Graduate Apprenticeship programme. This was the time, 1963, when the National College of Agricultural Engineering was being established at Silsoe and John took up the post of Lecturer in Engineering Drawing and Design. John continued working at the College until his retirement in 1999.
John's forte was very much in the practical 'design, build, test and modify' approach to machinery and equipment development and he was very successful in this throughout his career. His practical designs were always based on sound engineering principles and these together with a head brimming with ideas, were the secrets of his success. Being a very approachable person with these abilities, he was often the first port of call of Silsoe students and staff, whatever their particular programme, for ideas and assistance with the design elements of their projects. In this role he proved a great inspiration to the many students who passed through Silsoe's doors, providing them with enthusiasm and the basics in design on which to build their future careers.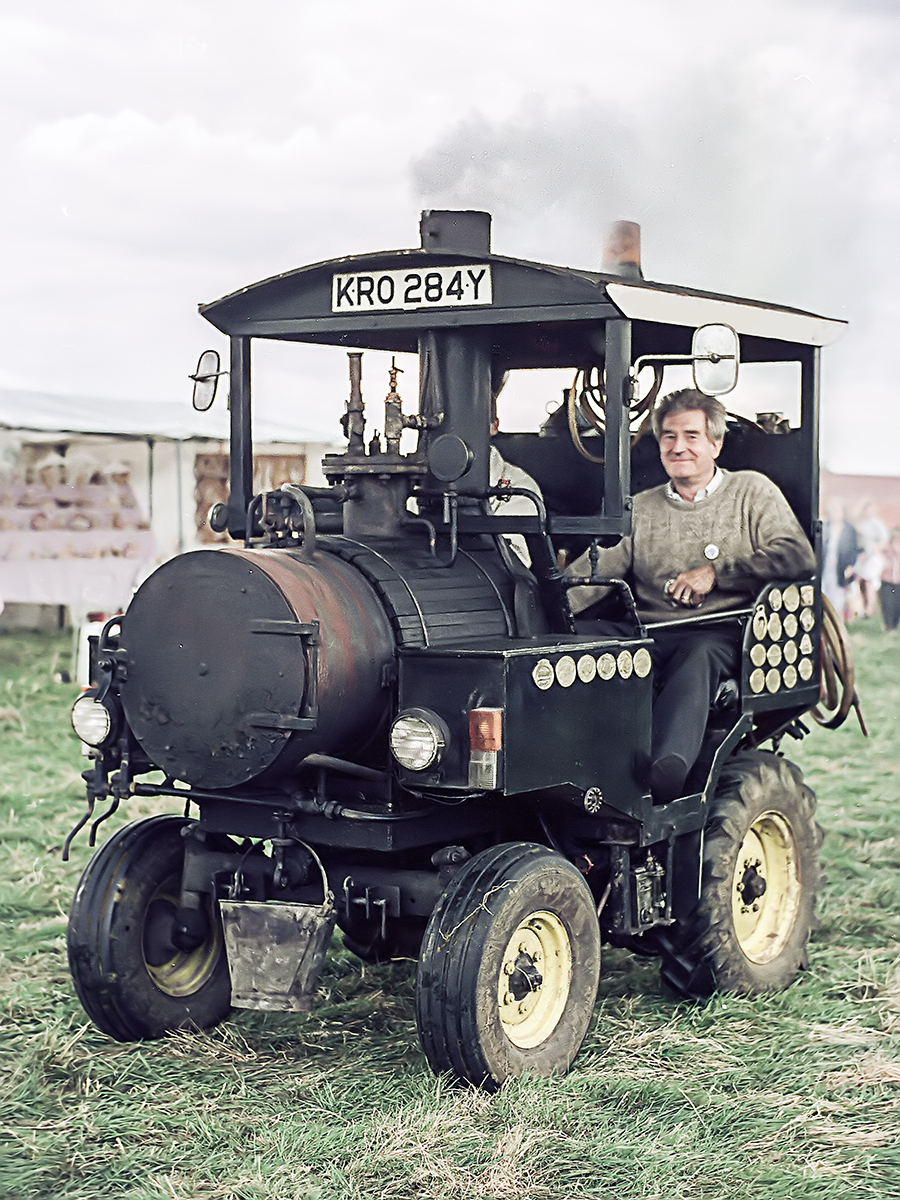 In the research and development field he had little interest in producing academic research papers, his objective was to develop sound machine solutions to outstanding problems. A particular interest of his was to improve the lot of small farmers in developing countries, where the availability of small scale affordable equipment for them was often non-existent. His ideas here resulted in the development of the 'Snail' and 'Spider', both winching systems for cultivation work, the tools on the Spider being mounted on a wheeled tool frame. His prototypes performed well in field tests.
In addition to his teaching duties and R & D roles, John was at the centre of much of the machinery development work undertaken by the College. This ranged widely from the development of an apple harvester for use in the UK, a tea harvester for estates in Uganda, a 4-wheel drive date palm pruning and harvesting machine for Saudi Arabia to the provision of research facilities for overseas Universities and Research establishments. The latter included a soil bin testing facility for a Research Institute in Iran and a load car for tractor testing in India.
Outside Silsoe College, John was involved in many activities both in Silsoe village and beyond, whether it be constructing a bus shelter, a beacon for the Millenium, repairs to buildings and playing an important role in 'Remap', which involved the development of tailor made equipment to assist people with disabilities. John had a special interest in vintage steam engines and tractors, chairing the local Vintage Tractor Club, organising rallies and participating with his own steam engines and restored tractors. Not many people build their own steam engines these days, but John was the exception, building two. These were paraded on numerous occasions and although one was rather excessive in its water consumption and both managed to set alight to a few hedges whilst travelling, they were very successful in giving much pleasure and enjoyment at rallies to both the visitors and John himself.
Adventure was very much in John's bones and he entered into everything with great enthusiasm, no half measures. One unforgettable experience of a colleague who accepted a ride home with him from Cambridge, left him thinking that John could only have been a frustrated Formula 1 driver. His enthusiastic use of the accelerator and brake, meant that by the time Silsoe was reached our colleague was only capable of driving his own car home after a lengthy recovery period.
John will be remembered as a very active, competent and successful agricultural engineer, whose major legacy in this area will be the enthusiasm, drive and fundamental design knowledge he passed on to the many students who were associated with him. All who knew John express their sincere condolences to Pat and family at their great loss.
PS The Institution was delighted to award John with a long overdue, sadly posthumous award, that of an Inspirational Lecturer. This award was received by his wife Pat, accompanied by their family at the IAgrE 80th Birthday Celebrations and Awards held at Wrest Park on Thursday 24 May 2018 - read details of the day here and see the awardees here.