60 Years as an Agricultural Engineer –Challenges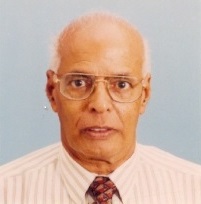 Looking back at six decades of my journey as an Agricultural Engineer and reflecting on the challenges faced, I am very pleased with my achievements. Way back when I ventured to study agriculture, I pursued a course at the School of Agriculture, Peradeniya Sri Lanka. On completion of the course, I had a short stint in the tea plantations. I got a scholarship to do a degree at the prestigious Allahabad Agricultural Institute affiliated to the University of Allahabad. I had extensive practical training at Farm Machinery Training Centre, Budni Bhopal. This gave me an opportunity to start my career in Agricultural Engineering.
On returning to Sri Lanka, I joined the Agricultural Division of Brown and Company who were the franchise holders for Massey Ferguson tractors and equipment. I had the opportunity to help empower farmers with advanced farm technologies to increase farm productivity, with particular emphasis in rice cultivation. Farmers were faced with major weed problem. There were more weeds than paddy plants in the field, resulting in low yields .Use of tractors in preparing paddy fields helped in weed control .My role was to provide technical support to establish country wide dealer network. This consisted of training company staff and encouraging and providing guidance and field support to small farmers to use appropriate agricultural machinery to increase yield and profitability. This program enabled the small farmers to learn various aspects of agricultural mechanization. The introduction of 2 wheel tractors ( power tillers ) also played a part in increasing the yield many fold. There was an increase in demand for agricultural tractors and implements. This was necessitated by shortage of labour during peak periods of cultivation season and the scarcity of buffaloes which was used in land preparation. The primary objective was to increase domestic rice production and to reduce the import of rice which required heavy foreign exchange expenditure. Agricultural Mechanisation received renewed impetus. I participated in other aspects of agricultural development programmes started by the Government of Sri Lanka and for the private sector where land was leased to individuals and companies for developing agriculture for food production. This involved installing sprinkler irrigation system, soil conservation measures and sugar cane field operations.
To further my knowledge and to keep up with the development in agricultural engineering, I went to the UK , to follow a Post Graduate course in Agricultural Engineering, Silsoe. After completing this I did a MSc Agricultural Engineering degree specializing in Tropical Farm Mechanization at the University of Reading. I returned to Sri Lanka and continued to work for Brown and Company. I was a visiting lecturer in Agricultural Engineering at Aquinas College of Higher Education.
In pursuit of greener pastures, I got a job in Tanzania, East Africa. I joined Lonrho, as an Agricultural Engineer attached to the division of Farm Machinery Distributors – franchise holders for Massey Ferguson tractors for East Africa. This gave me an opportunity to work on projects in the use of tractors and farm machinery for the prosperity of the farming community of Tanzania. Tanzania had a booming agricultural sector. There was tremendous International support from Britain and FAO and other foreign aid agencies in opening tractor units. Government of Tanzania set up National Food Company which embarked on food production. The Government also established tractor hiring to help farmers to cultivate the land. In the late 1980s due to shortage of foreign exchange importation of tractors, equipment and spare parts became difficult . Mechanization slowed down. It was very difficult to maintain the existing fleet in operation. Government of Tanzania nationalized Lonhro. Finland came to the assistance of the Government of Tanzania. The Government of Tanzania and The Government of Finland established a joint venture company, Tanzania Tractors Manufacturing Company (TRAMA) to manufacture Valmet tractors in Tanzania. I worked for this company. Valmet provided technology transfer and management training. An extensive dealer network was set up in the country for the service and repair of Valmet tractors and equipment .I made a significant contribution in training and capacity building in the field of Agricultural Engineering. I worked in the implementation of FINIDA import support to Tanzania for tractors and agricultural equipment for rice cultivation in Zanzibar. To increase rice production, the main food crop, 50 Valmet tractors and associate agricultural implements were supplied. This project helped reduce the import of rice, which consumed about half of the Islands export from clove, the main export crop.
I carried out a survey of tractors for rehabilitation at the request of the State Motor Corporation of improving the utilization of existing stock of unserviceable tractors of public and private sector. The survey revealed that 6000 tractors of all makes where unserviceable but could be rehabilitated against 7200 tractors that were working. I was actively involved in agricultural engineering education. I worked closely with the Department of Agricultural Engineering, Sokoine University of Agriculture, Morogoro. It was a privilege to work with a very keen and enthusiastic staff. I served as an external examiner for the BSc Agric. Eng. Degree.
I was an active member of The Tanzania Society of Agricultural Engineers promoting farm mechanization among small and marginal farmers improving agriculture and alleviating poverty. In recognition I was made a Life Member.
I live a retired life. I enjoy reading Landwards, it keeps me informed of the current developments in Agricultural Engineering.