Founded by the Women's Engineering Society in 2016, the WE50 awards are a UK event linked to International Women in Engineering Day (INWED)– the celebration of women in engineering that takes place on 23 June each year.
In association with The Guardian newspaper and Assystem, the 2021 Top 50 Women in Engineering celebrates the Engineering Heroes: the best, brightest and bravest women in engineering, who recognise a problem, then dare to be part of the solution and who undertake everyday 'heroics' as much as emergency ones.
The two women are IAgrE Fellow Jane Rickson, Professor of Soil Erosion and Conservation at Cranfield Soil and Agrifood Institute, Cranfield University and Dr Natalia Falagan Research Fellow in Food Science and Technology.
Natalia works towards reducing food loss and waste by developing innovative technologies and packaging to extend the shelf life of fresh produce. She seeks to reduce the impact of food systems on climate change. She has been instrumental in establishing the first African Centre of Excellence for Sustainable Cooling and Cold Chain. The centre will bring training to local farmers to reduce food loss, empower women in agriculture and boost the African economy by improving health and livelihoods.
Jane's work uses engineering principles to understand the environment around us and works with land-based industries to develop and apply in-field practices for environmental protection. She has focused on the role of soil and water engineering to deliver ecosystems goods and services, including water regulation, agricultural production and carbon storage using transdisciplinary skills to integrate engineering with economics and social sciences.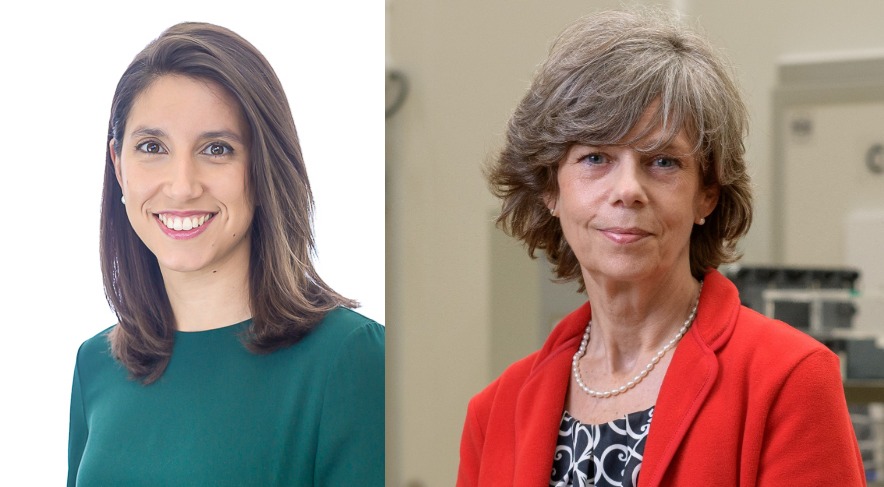 Natalia Jane