Is it really 50 years since I became a member of IAgrE? They say time flies when you are having fun! When I became a member I was lecturing in A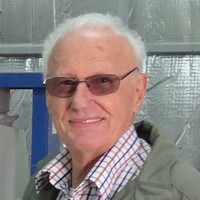 gricultural Workstudy at Seale-Hayne but within a few weeks I joined ICI Agricultural Division at the Head Office in Billingham, Teesside.
I later moved to a sales position during which time I continued the advisory role and became involved with the Power farming Conference and eventually was chairman in 1977.
In July 1977 I made a complete change and became the Project Manager for Haradh Agricultural Company in Saudi Arabia. This was right at the beginning of modern agriculture in Saudi and we took over the very large farm with 50 wells, changed the irrigation from flood to centre pivot, grew the first crops of wheat and potatoes plus a range of other crops and introduce a small 300 cow dairy unit.
In 1981 I joined AlKhorayef Agriculture and developed their farms from scratch and over three years introduced 187 centre pivots on seven sites. At the same time I was involved in the introduction of the John Deere agency and was lucky to be in Saudi when the logarithmic growth in agriculture took place which went from essentially nothing in 1977 to 1.5 million ha under intensive irrigation by 1990.
Since 1991 up to to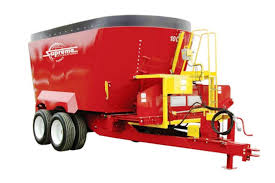 day I have run my own agricultural machinery sales company and done consulting work also. We now sell Supreme TMR mixers to all the livestock farms in Saudi and the UAE and increasingly in neighbouring countries such as Sudan, Pakistan and Oman.
Dairy farms have now increased in size dramatically and we now have companies in excess of 100,000 milking cows and single units with 25,000 milking. We also supply Morbark waste processing equipment, Midwest composting, Perry of Oakley for product driers and flaking mills and the Van Aarsen feed mill agency for Saudi. Currently I am based in Riyadh for around nine months of the year and the UK for three, and still having fun after 40 years in Saudi!