It was an epic moment when I opened an envelope from the Institution to find a letter of congratulations from the President, together with a very fi

ne Certificate in recognition of my 60 years as a member of the Institution.
Immediately my mind went back to 2005 and the occasion of my 50th anniversary, and then to 1955 and a student at Writtle, part-way through one of the earliest of the NDAgrE Courses, designed and sponsored by IAgrE. At that time there was no first degree course in Agricultural Engineering anywhere in the country, the National College of Agricultural Engineering (later Silsoe College and now part of Cranfield University) did not exist and the Institution itself, founded by Colonel Johnson just before the Second World War and marking time during the 1940s, was only then, with Douglas Bomford as President and Ron Slade as Secretary, really getting into its stride.
Little did I realise, when I joined as a Student Member all those years ago, that I had taken a step which would change my life and open the way to a successful and fulfilling career as an Agricultural Engineer, a job description I use with pride to this day.
It started with the Institution's National Diploma, which provided the basis, and continued with the appointments service - a call to the Secretary put me in touch with a company looking for a Technical and Production Manager.

I was serving with REME in Cyprus at the time, on National Service. I wangled a lift home with the RAF for Christmas 1956 and on Boxing Day visited the factory of Bomford & Evershed Ltd, near Evesham, and later Bevington Hall, where I was introduced to the great Douglas Bomford himself. At that meeting I was offered and accepted the job, to start after my demob in 1957. That led to a career with the Company, later to become Bomford Turner Ltd, and to the privilege of serving it as Managing Director and Chairman over many years.
Many vital and career-shaping benefits of membership came with Branch and National meetings and conferences, and the personal contacts and broadening of knowledge and experience that went with them. The 'networking' between members - "If I don't know the answer I know someone who will" is indispensable to the effective management of any enterprise and the Institution provides it par excellence.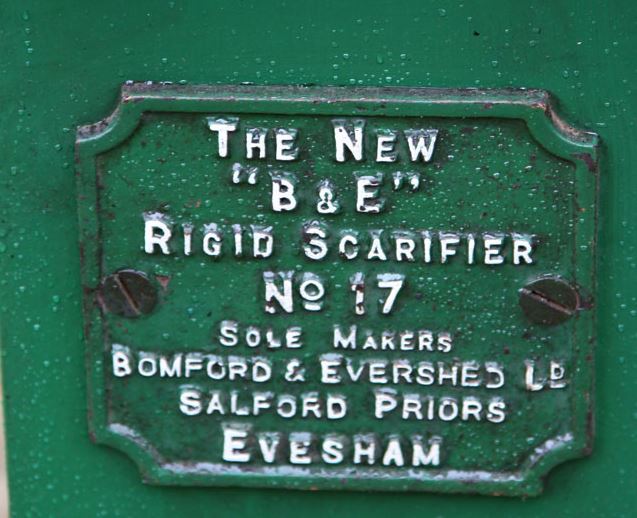 Even my attempts to 'put something back' have produced yet more benefits: the privilege of serving the Institution as its President (I believe the only one to hold the National Diploma in Agricultural Engineering) and that most cherished of all awards - Honorary Fellowship.
Following my retirement from the Bomford Company I have remained in close contact with the Institution and with the Douglas Bomford Trust, which I set up in 1972 with the support of the Bomford family. The Trust has gone from strength to strength over the past four decades, and I am proud to be associated with it.
I have also worked over the past twenty years for a wide range of clients in agriculture, manufacturing and the legal profession as an Agricultural Engineering Consultant, producing expert reports on a wide variety of cases relating to agricultural engineering, and appearing in Court on many occasions as an Expert Witness.
All of this has been made possible by my membership of the Institution.
To all our Student Members of today I have this message - your membership of our Institution will open many doors, and it will open your mind. It is a passport to success in your chosen profession - hold it with pride, treat it with respect and do not let it go.
Read more about John's career and work with the Douglas Bomford Trust here.