Future Fuels in Agriculture
Wednesday 3rd November 2021 - 10am-2.30pm
In an age where the media is full of stories about climate change, sustainability and carbon reduction, when would be a better time to talk about how engineers and technologists are achieving this in our industry? The creation of food from agriculture does not only consume fuel to power tractors, cool potatoes and heat glass houses for example, but also has the added advantage of being able to generate it from growing energy crops and composting waste. In this year's conference we explored a range of activities from capturing methane from dairy waste to powering machinery with hydrogen. The diversity of our sector is clearly demonstrated by the diversity of the subjects that surround it when we talked about "Future Fuels in Agriculture" at our Landwards 2021 annual conference.
Mindful of the pandemic, we ran our conference online again this year, but this time as a live session presentation via Zoom to ensure interaction.
Our experienced presenters took us through a range of interesting and diverse topics and developments in agriculture and horticulture. We learnt what some of the major OEMs are doing to enable alternative fuels and energy sources to power their products, ranging from battery electric propulsion, gas internal combustion and hydrogen. We also explored the potential of on-farm energy production, delving into technology that can generate fuel and power, such as liquified biomethane production and alternative ways to heat glasshouses.
The presentations will interest people working within agriculture and its associated industries, equipment and component manufacturers, dealers and service outlets, education, research and agri-tech organisations, and will give a taste of the technologies being explored whether adoption is imminent or several years away. The recordings and presentations will be shared below when they become available.
We had excellent feedback from the Conference so do take time to visit the recordings (see below) and you may be interested in viewing the wider range of topics from lunchtime lectures, branch meetings and special interest groups that may be found on the IAgrE Videos YouTube Channel
Great conference today – I found all presenters very interesting and really linked well with the conference theme.
The programme was excellent, very topical and nice and technical.
The conference was great, I snipped several pages to read in more detail over the next few days as I get my head around all the topics. It will be really good to play back some parts to again focus in on some of the details and I look forward to your recordings.
Excellent content, really good speakers, plenty of food for thought and interaction.
Well done all involved. A great balance and many useful pointers to the future
An excellent conference, with just the right topic for the current debates on Climate Change! A topic which could easily be expanded and developed along with the changes we see in energy options for the future.
Our Speakers
Paul Hemingway - IAgrE President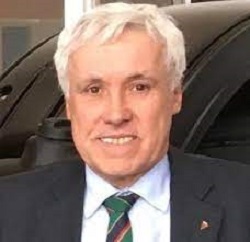 President of the Institution of Agricultural Engineers (IAgrE) is delighted to introduce the Conference. A native of west Wales Paul studied Agricultural Engineering at Newcastle University and having graduated spent two years in Cornwall working for Fulford Trumps, a Ford tractor and New Holland machinery dealer as a branch Service Manager. In 1978 he joined the Engineering Department at Harper Adams Agricultural College (as it was then) as the college embarked on education of agricultural engineering students at HND and later degree level. Paul joined JCB in 1989 as Service Manager for what was to become the JCB Fastrac. He spent the next 29 years at JCB in a wide variety of management roles in Service, Parts, Training, Sales and Product Marketing. This included a 3-year period living with his wife in New Delhi working with JCB India as Vice President - Service, which he looks back on as a particularly varied, challenging and enriching part of his life. He retired from JCB in 2018 and today has come full circle acting as a Visiting Lecturer in Engineering at Harper Adams University.
Panel Discussion - Chaired by Andy Newbold
The panel was made up of the Speakers, plus Charlie Nicklin, IAgrE CEO and Paul Hemingway, IAgrE President. Unfortunately Caroline Drummond had a clashing committment and was unable to take part in the debate that rounded off our Conference.
Watch the recording of the panel discussion here:
Caroline Drummond - Chief Executive LEAF


Caroline has been running LEAF since it began in 1991. Her work is dedicated to securing more sustainable farming practices and addressing climate change through the regenerative, nature-based solutions of Integrated Farm Management (IFM) whilst building better education, public trust and understanding of farming, food, health and the environment – values that she is personally extremely passionate about. Caroline is actively involved in a wide range of industry partnerships and initiatives across the UK, Europe and Worldwide, including the Government's recent Trade and Agriculture Commission.
Farmers - Fuelling the energy we need to succeed
We often forget the long history of renewable energy and how the convenience of fossil fuel derived energy has created many of the problems we face around climate change. Now is the time to accelerate the role of renewable energy on farm, building on the past, maximising the opportunities of the present and embracing the innovations and technologies of the future.

What will a fossil fuel free farm look like in 2030?
View the PDF of Caroline's presentation below: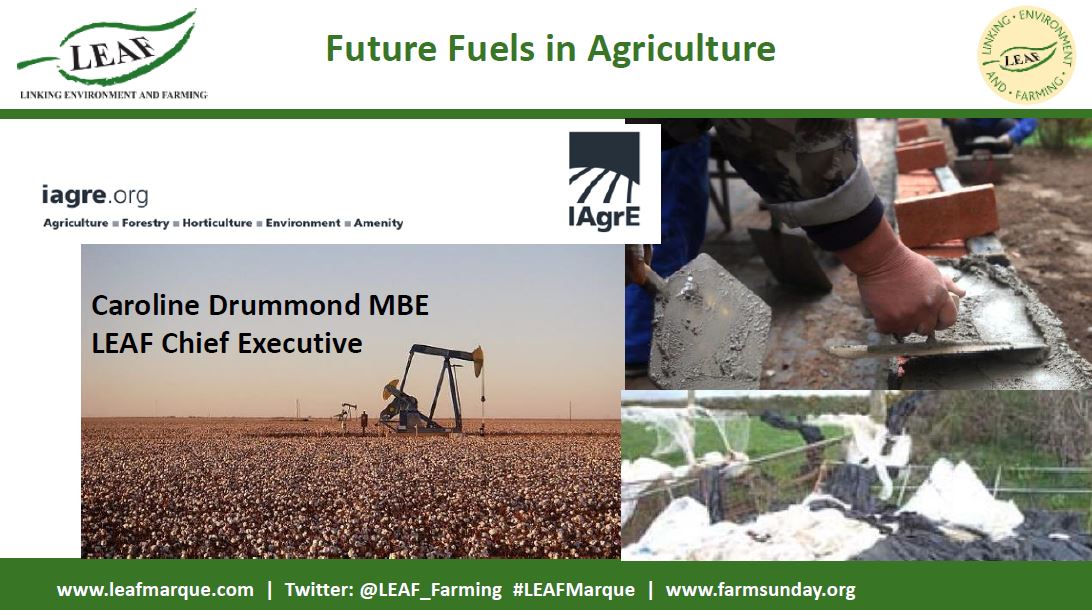 Watch the recording of Caroline's presentation here:
Alistair Walshaw - CNH Industrial Open Innovation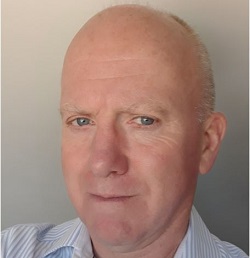 Alistair's current role for CNH Industrial is "open Innovation" within the advanced technology group. He is responsible for identifying external collaboration opportunities to compliment any and all of the CNH Industrial group sectors. From a farming background he graduated from Harper Adam university and before gaining an MSc from Cranfield. He started his career with Bayer Agrochemicals in the product development arena, working on application methods for new agrochemicals. Following this he joined Ford Tractors, one of the precursor companies of CNH Industrial, and as an international demonstrator and product support specialist he has worked in many countries around the world. He has since held numerous regional and global positions in both the Commercial and Product Development sectors, most recently focusing on off highway emissions legislation/implementation and sustainable alternative fuels. He has been an IAgrE Member since qualifying from Cranfield.
Powered by Nature
Alistair will give an insight into the New Holland T6 Methane powered tractor and explain how it supports the road to a carbon neutral farming cycle.
View the PDF of Alistair's presentation below: (coming soon)
Watch the recording of Alistair's presentation here:
Our Speakers
Dr Chris Mann - Chairman and Chief Technology Officer - Bennamann Ltd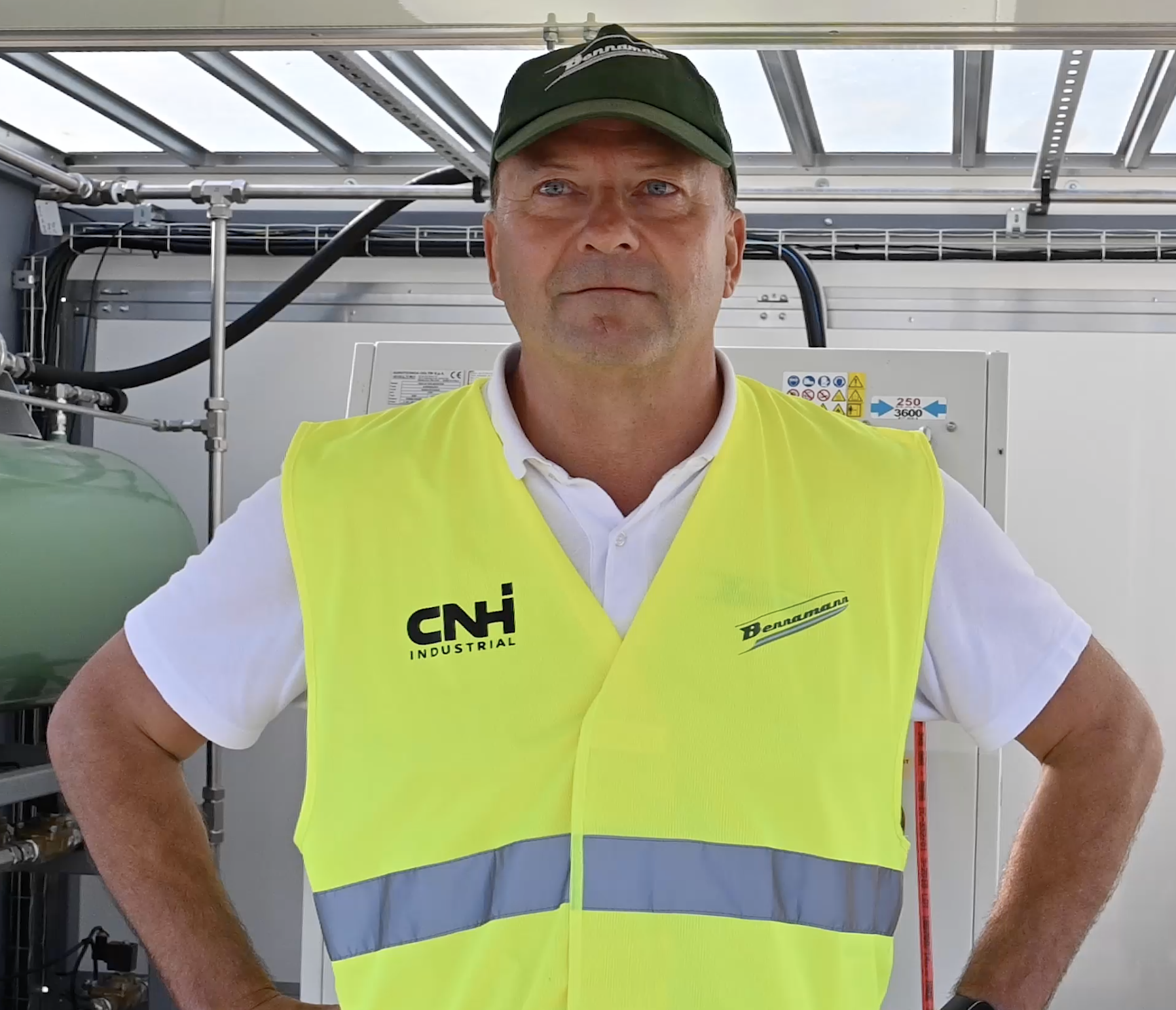 Dr Chris Mann is the Co-Founder, Chairman and Chief Technology Officer of Bennamann Ltd. He is an applied physicist spending the early part of his career working in the Space sector developing sensors used to help establish the presence of the ozone hole and the early onset of climate change.
In 2004 he co-founded ThruVision Ltd using this sensing technology to demonstrate the world's first passive terahertz security camera. He remains their Chief Scientific Advisor.
Passionate about the environment, in 2011 he Co-Founded Bennamann to commercialise a highly innovative non-venting liquid methane storage system. This game changing technology forms the backbone of Bennamann's disruptive exploitation model. He has over 20 patents and patent applications.
Waste to Power – Upcycled Biomethane Energy Systems

Bennamann has recently demonstrated the World's first end to end cow slurry to vehicle fuel suite of products and services on a Cornwall Council tenant dairy farm.

The system uses a novel sealed slurry lagoon that captures the fugitive methane, ammonia and NOX that would be otherwise emitted to the atmosphere, thereby dramatically reducing the farms greenhouse gas emissions and associated carbon footprint.

The raw biogas is partially scrubbed, dried and stored it in the space above the lagoon ready for processing and collection as compressed fugitive methane vehicle fuel. Capital investment by the farmer is minimised as the complex methane upgrading and processing equipment is mobile visiting each farm as required. This highly disruptive business model opens up the market to even the smallest of farms.

The resulting vehicle grade fuel is sold by Bennamann and the profit shared with the farmer providing a much needed recurring revenue stream. Bennamann's offering coincides with the arrival of New Holland's methane tractor and together they promise to remove agriculture's current reliance on fossil fuels. This talk will give an overview of the systems benefits and its operation.
View the PDF of Chris' presentation below: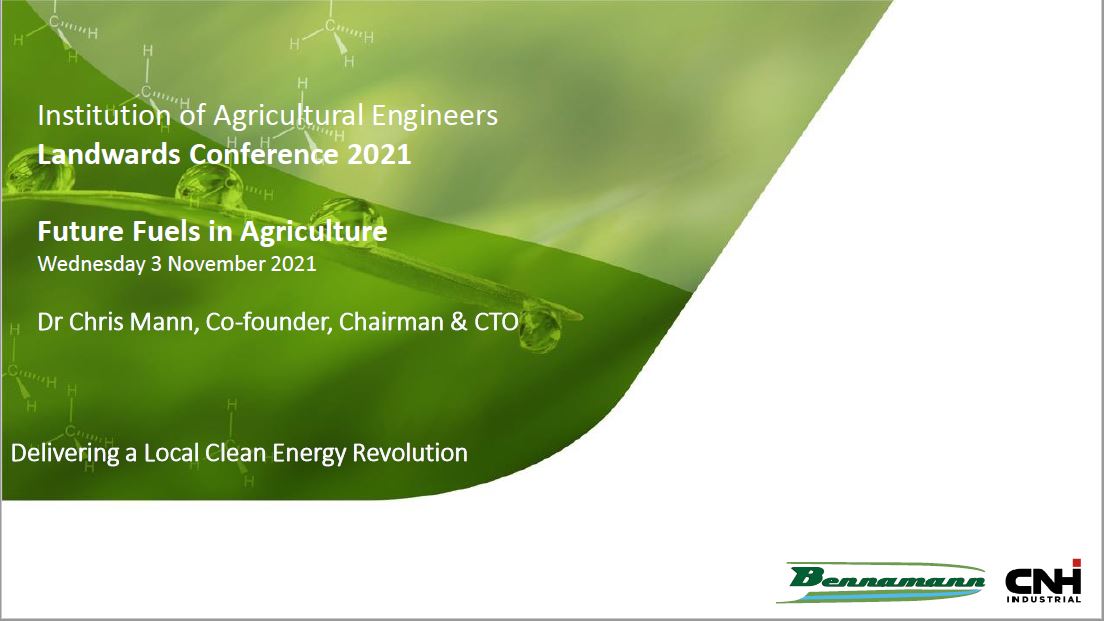 Watch the recording of Chris' presentation here:
Jarno Ratia - AGCO Power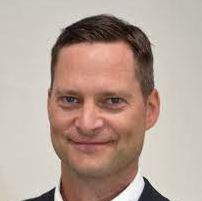 Jarno is the AGCO Global Engine Product Management Director based at the AGCO power engine plant at Nokia, Finland. He graduated in 2000 from Turku University of Applied Sciences and his final thesis was "Medium speed diesel engine in combined heat and power production". He began his current position in 2017 having held various roles in engine engineering including fuel injection development and emission after-treatment development as well as experience in engine technical sales.
Electricity & Hydrogen - potential future energy sources for Agricultural machines
Jarno's talk will cover the following:
Emission legislation - now and in the future
Future fuels - their benefits and pitfalls
View the PDF of Jarno's presentation below: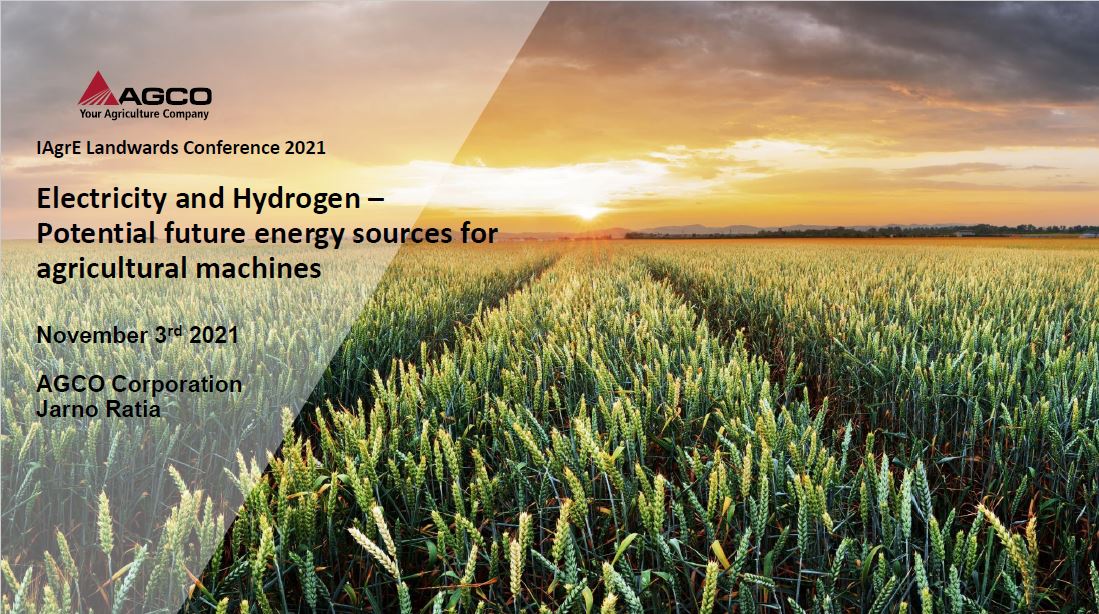 Watch the recording of Jarno's presentation here:
Jon Swain - NFU Energy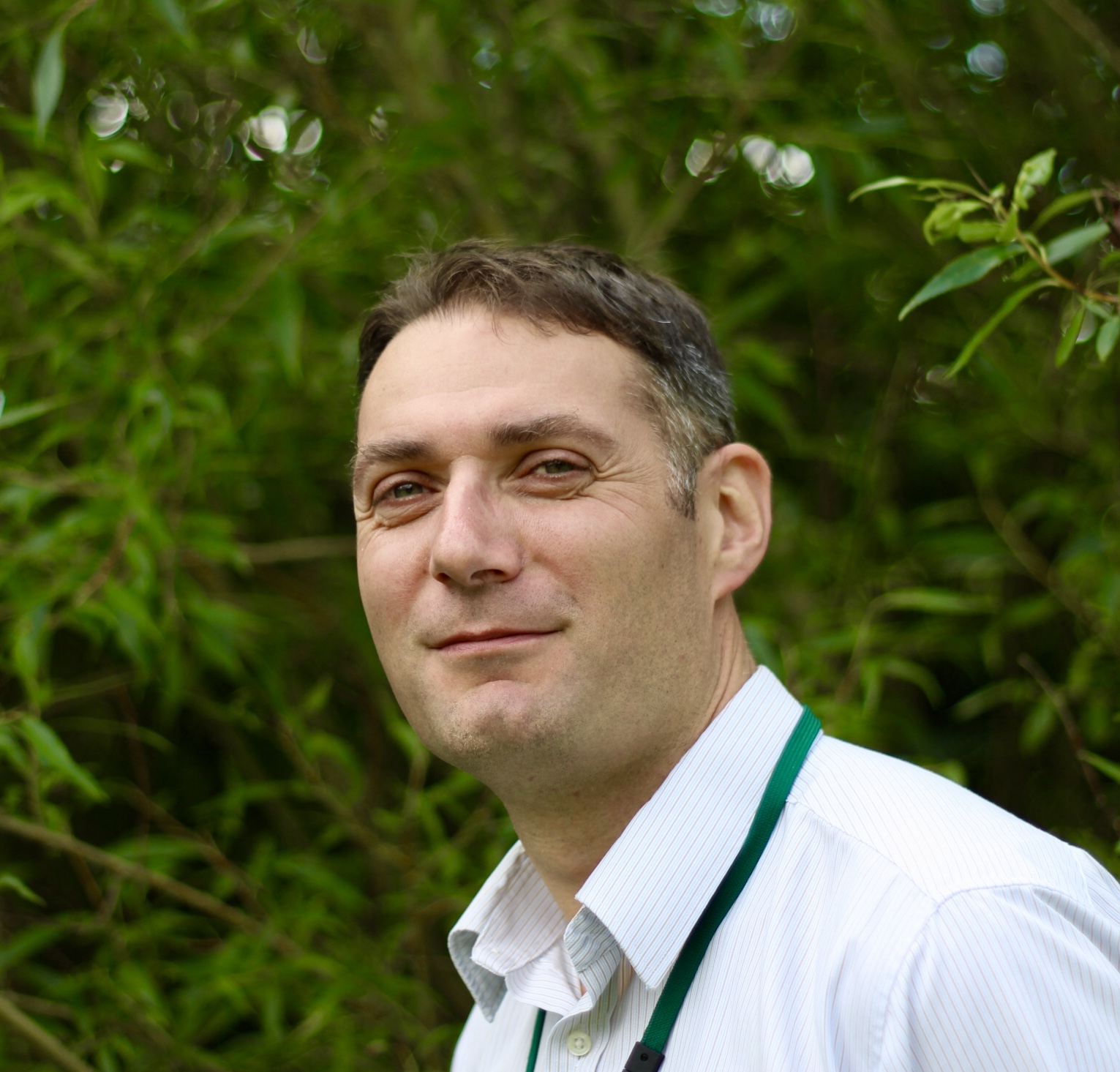 Since 2002, Jon has been involved in all areas of NFU Energy, with expertise in technical consultancy, renewable energy and energy scheme compliance. In recent years Jon has consulted on all manner of renewable projects, especially in AD, biomass heating and CHP.
The challenges and practicalities of decarbonisation in Horticulture
Jon's talk will cover the following:
Exploring the challenges of achieving Net Zero by 2040
How to develop a Net Zero energy strategy
View the PDF of Jon's presentation here: (coming soon)
View the recording of jon's presentation here: