Agricultural Engineering - Feeding the Future
Wednesday 1 November - online
We have decided to host the Conference in 2023 online to make it accessible to all our members.
There is no denying climate change is having a catastrophic effect around the world and we must change how we live, both now and in the future. It is essential that agriculture plays its part in the latter, but additionally sets itself up for the challenges ahead of feeding a growing population. With just under 8 billion on our planet, another 0.5 billion by the end of the decade and just under 10 billion by 2050, the task is significant.
Agriculture is of course the ability to enable the few to feed the many, but the resources to do so are ever-reducing. Certainly in Europe, the land available for agricultural production continues to reduce, so how do we get more from less? Importing and exporting have their own challenges such as their carbon footprint and the public's awareness of food-miles. Irrespective of peoples eating habits, we need to continue to eat, therefore we need agriculture, and of course we need science and engineering to make it happen.
As King Charles recently said "Engineers must save this planet from increasing catastrophe," a very true statement; so what is engineering, science and technology doing to improve efficiency in food production, but in an environmentally sustainable way?
Well, at our conference this year we intend to explore some very different areas, such as farming without soil, advances in on-board crop nutrient measurement and technology the horticultural sector has to offer. Our presenters will take you through some of the interesting advances in technology, giving you a flavour of how our industry is rising to the challenges ahead.
The event will culminate in a panel discussion where our speakers will answer questions from the audience and give you a chance to put your views forward. We hope the conference will be of interest to a broad spectrum of people, including students, academics, technologists and industry engineers as we explore the future of food production.
The programme for the Conference may be found here.

Our Speakers
Will Downie - John Deere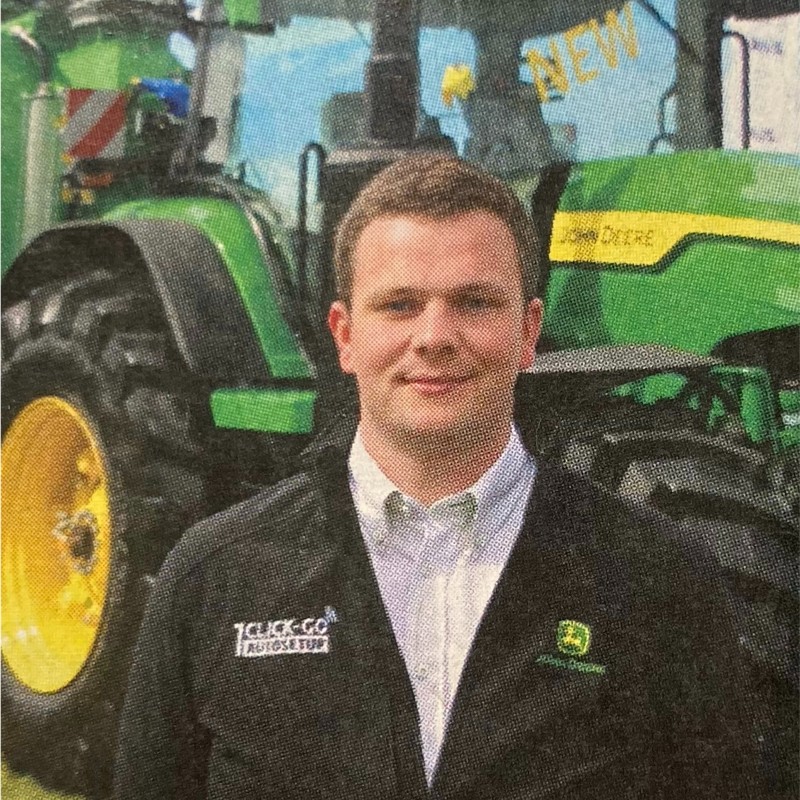 On board harvester nutrient measurement technology
Will is a Precision Ag Specialist at John Deere, who will be guiding us through the technology that delivers live data to farmers throughout harvest to aid future planning to improve efficiency and output.
Dr Toby Mottram FRAEng FIAgrE

Opportunities in robotic horticulture
The UK has a fresh vegetable crisis that is growing. Out of season vegetables are grown all over the globe, transport costs, trade disruption and a water deficit in growing areas such as Murcia in Spain are exacerbating this crisis.
Supplies of salad vegetables in winter are provided through highly automated, heated greenhouse systems that have their own crisis due to high rise in energy prices.
Looking at soils, there is a need to rebuild soil carbon, reduce erosion and cut nitrogen use, and this requires fundamental changes in husbandry systems, but new innovations and safety concerns will require major equipment re-designs.
In the UK there is a shortage of seasonal labour. This may be temporary but there are longer term demographic and social changes that will make the shortages worse. This scenario creates a major opportunity for novel engineering. In this paper Dr Mottram will show and review some recent developments in robotics and horticultural systems.
Are purpose built robots integrated with dedicated implements the future or can tried and tested tractor and implement systems be adapted for autonomy?
Dr Mottram will look at data access and control and discuss whether plug and play systems can predominate despite the oligopoly of half a dozen tractor suppliers with in-house software.
One of the biggest challenges is business investors want companies that can scale millions of units to global markets and yet the market for these highly specialised robotic fruit and vegetable harvesting machines are tiny and development costs are high.
Toby Mottram began his career as a farmworker in Devon and then retrained as an engineer, moving into research and teaching before going into digital agritechnology start ups. During his academic career he co- invented robotic milking, developed cow breath sampling, in-line milk analysis and the rumen telemetry bolus. He set up eCow in 2007 to commercialise rumen telemetry systems and sold it as a going concern in 2021.
He completed a BBSRC/Royal Society of Edinburgh Enterprise Fellowship in 2016 to develop Milkalyser and subsequently raised £1.6 m to develop the prototype. Milkalyser was acquired by Lely the market leader in robotic milking in 2020.
Toby has now refocused on sustainable land management and peri-urban horticulture using robotics and sensing technologies. He owns Robot Hayes near Exeter, which he is developing as a horticultural development and test centre with the UK's first farmBot system working in a polytunnel.
Our Speakers
Niels Kortsee - Intelligent Growth Solutions Ltd

Vertical Farming - How a hybrid approach to farming can help agriculture to weather the effects of climate change
The summer of 2023 saw multiple global temperature records broken, with heatwaves and wildfires followed swiftly by flash flooding. As a result, global food security is headed towards a crisis point, and it's time to rethink how we produce food.
Vertical farming can work alongside traditional methods to help growers navigate these challenges. At IGS, we use Total Controlled Environment Agriculture (TCEA) to create the ideal growing environment year-round. Our technology solutions aren't here to replace traditional farming, but work alongside it, putting control into the hands of the growers.
As Head of Product Management at Intelligent Growth Solutions, Niels Kortstee leads the team responsible for the business' product offering, guiding every step of the product's lifecycle, from developing positioning and managing new concept ideation through to setting the go to market strategy.
Building on his degree in computer science, Niels has nearly 20 years' experience in international engineering and product leadership roles, developing large-scale mission-critical systems for aerospace & defense, telco, energy, and industrial automation markets.
Kirsty Pilcher - AGCO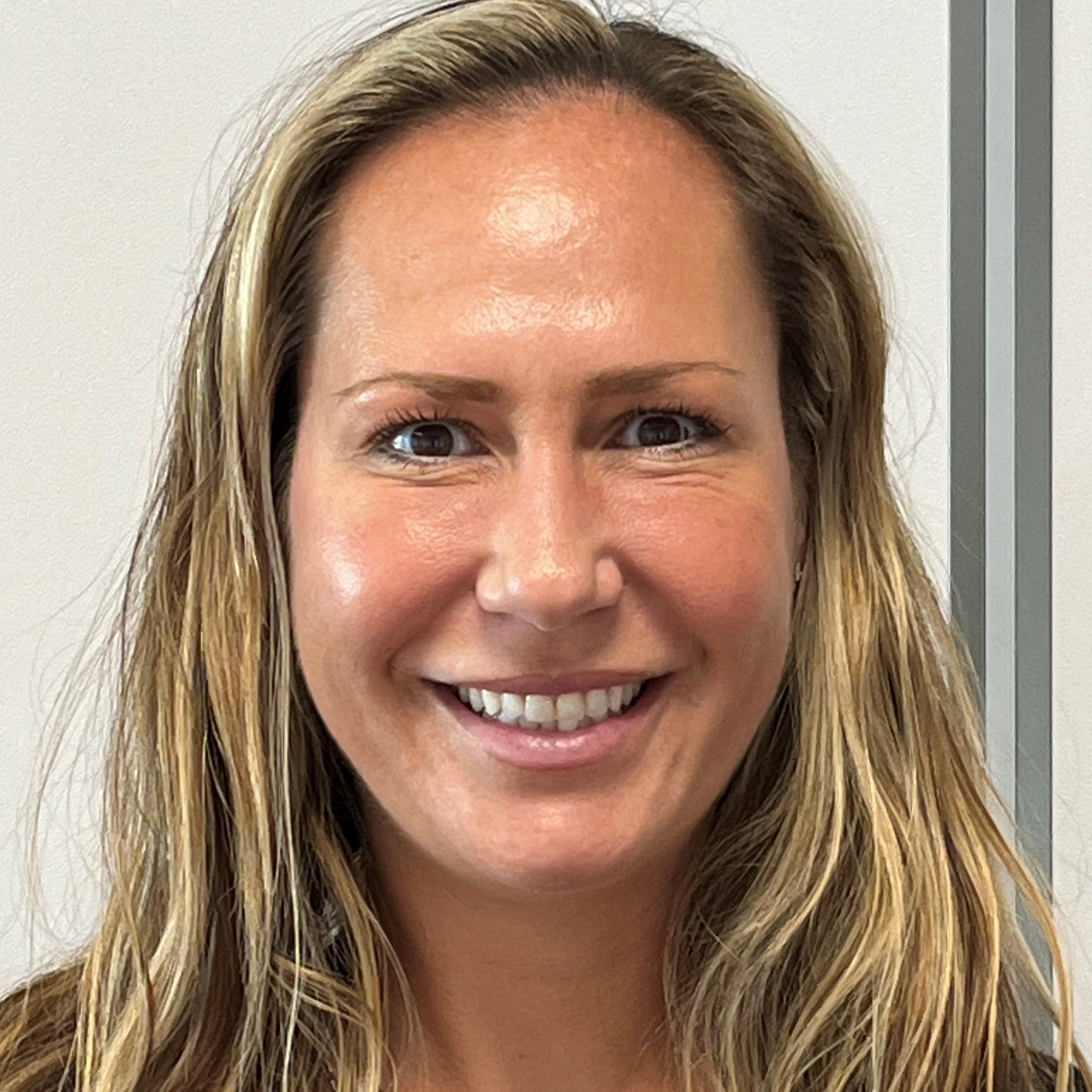 Exploring Global sustainability
Kirsty Anne Pilcher BSc (Hons) CEnv MIEMA is the Global Sustainability Manager - Decarbonisation at AGCO. She will be describing AGCO's strategy for integrating sustainability into the design, manufacturing and distribution of smart agriculture across the entire value chain.
Kirsty has over 20 years' experience working in the Environmental Management space in multinational companies' across various industry sectors including construction, mining/quarrying, manufacturing, energy and transport, she is passionate about implementing sustainable practices into every part of our lives in the drive to achieve a net-zero world.