We have a wonderful line up of expert speakers, who will cover the challenges, benefits, opportunities and pitfalls of working collboratively:
IAgrE President Professor Jane Rickson - Conference Convenor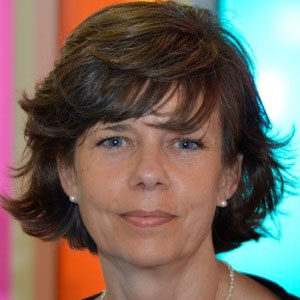 Jane is Professor of Soil Erosion and Conservation in the Cranfield Soil and AgriFood Institute, School of Water, Energy and Environment, Cranfield University. She has specialised in land resource management at MSc and PhD level. Her work has focused on the assessment, monitoring and management of soil resources to advance understanding of soil functions and their role in the delivery of ecosystems goods and services, such as agricultural production, water regulation and carbon storage. Jane works with individual farmers, grower groups, agribusinesses, Research Councils and policy makers at the local, national and international level.
Introductory remarks: – Understanding the Big Data challenge and the opportunities this brings for farmers and the wider supply and support system. Looking at the engineering and technology challenges and opportunities.
---
Benjamin Turner, Chief Operating Officer, Agrimetrics
Benjamin leads data and operations for Agrimetrics, one of the UK's four AgriTech Centres. Agrimetrics's mission is to catalyse the UK agrifood sector through the power of big data and advanced analytics. Benjamin's team is creating a platform business upon which anyone can create data products and services for the market.
Previously Benjamin has created the data strategy and led the building of data capabilities in various industries including FMCG, professional services, media and hospitality. Benjamin is a chemical engineer by training and is a Chartered Engineer
The role of Big Data in unlocking unimaginable solutions to feeding the world and environmental protection – Agrimetrics provides, connects and analyses complex data to drive greater productivity for agrifood businesses and deliver food sustainably. This session will explore how big data emerging from engineering/machinery-driven applications is transforming and has transformed other industries and therefore where there may be great potential for Agriculture.
---
Oliver Wood, Precision Technology Manager, Omnia Precision Agronomy
Oliver joined H L Hutchinson Ltd as Precision Technology Manager, where his role is to manage the company's precision agronomy services. His main area of responsibility is the on-farm delivery and continual development of our in-house Omnia precision agronomy platform. Alongside this, he has responsibility for the development of complementary services, like the iPad variable rate control system Connect, and the soil scanning service TerraMap.
Oliver graduated in 2005 from Harper Adams with a 2:1 honours degree in Agriculture with Mechanisation and then joined John Deere as a precision farming specialist and then moved to other roles within the business. This then led to a role with a precision farming services company for a number of years. He then took a break from precision farming and worked abroad for two years managing an oil palm plantation in Papua New Guinea before returning to the UK to join Hutchinsons in 2014.
How will Big Data Transform Agriculture – Practical Lessons from the Farm – From Agronomist to Grain Merchant, Farm Manager to Machine operator, the role of data in shaping decisions and improving yields has moved on apace. This session will look at the work of agronomists and the emerging role of Precision Technology advisor and integrator. This session will focus on how the agricultural support network will link technology, knowledge and advice to deliver sustainable farmingLinking Technology, Knowledge and Advice to Deliver Sustainable Farming
---
Dr Joachim Stiegemann, Product Manager, Claas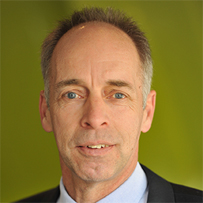 The next generation Claas LEXION Combine Harvester – How data collection can contribute to smarter framing. Optimising machine performance with continuous data access allowing the manufacture to fine tune the machine "on the move" through simultaneous "access data" and "connectivity" and on board support. In addition, "data delivery" and "data reception" to or from other systems and decision making tools. These tools can be vehicle/fleet related or contribute to the classic precision farming approach enabling an operation to utilize input more effectively - the right amount, at the right place and time.
---
Speaker requested

​
IOT for Agriculture – The Internet of Things has morphed into the Internet of Agri-things with an increasing number of major IT Companies putting resources into the agricultural industry. These companies have transformed other sectors and will bring novel solutions to food production helping to shorten the food supply chain, using technology and intelligence to take the farm closer to the plate. This session will look at the innovations which are being introduced and give a glimpse of the future.
---
---
---