Landwards Conference 2017 – Outline Synopsis
Decarbonising UK Agriculture – Perspectives and Policy for Change
Date: Wednesday 11 October 2017
Location: Rothamsted Centre for Research and Enterprise, Harpenden, Hertfordshire
Decarbonising! Across industry and society there has been much progress in introducing innovative solutions to reduce the carbon footprint. Where next? The carbon footprint of agriculture is complex. At one end, tractors and mechanisation systems are big energy users whilst natural resources such as forests and the soil can be managed to capture carbon. Decarbonising UK Agriculture is about finding the symbiosis needed to make this successful. This conference will explore a broad range of perspectives with a view to helping those responsible for policy and practice choose the right approaches and develop the technologies and practices required if reliance on carbon is to be reduced. This conference is for engineers, scientists and technologists, farmers, growers, producers, and movers and shakers working in policy and sustainable development.
Speakers Confirmed
We are delighted that Carlo Lambro, President New Holland Agriculture, Professor Jane Rickson from Cranfield University, Dr Jonathan Scurlock from NFU, Dr Ian Shield from Rothamsted Research and Jonathan Lodge from City Farm Systems have agreed to speak at our Conference. Find out more on the Conference Synopsis page below.
Chance to explore projects at Rothamsted
The afternoon programme is your opportunity to take a look at some of the cutting edge research being carried out at Rothamsted – please be advised this afternoon's activities involve some walking and we recommend sturdy shoes and clothing appropriate to the weather.
Groups will be shown round all the following areas: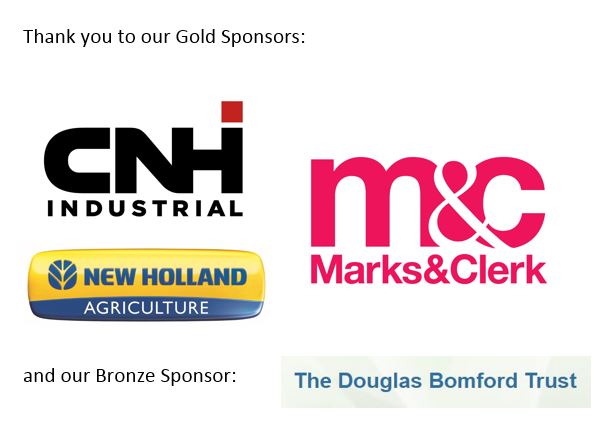 · Energy Crops – Miscanthus & Willow
· Bee Radar & Suction Traps
· Field Phenotyping Platform
· Greenhouses & Growth Houses inc Heat & Energy Exchanger
· Rothamsted Archive – 175 years of plant and soil samples
---
---
---
---