What is the LTA Scheme?
Developed with the backing of the major manufacturers of agricultural, horticultural, forestry and ground care equipment, the Landbased Technician Accreditation (LTA) is administered by the Institution of Agricultural Engineering on behalf of LE-TEC the Landbased Engineering Training and Education Committee. This committee comprises the following organisations: AEA, MEA, IAgrE & BAGMA
The objective of the scheme is to provide a common means of benchmarking, monitoring and assessing the competence of technicians and others employed within the sector. Find our more at landbasedengineering.com
The LTA Scheme provides a career development path, encouragement and recognition for both employers and technicians, and those employees who commit to continual professional development in pursuit of technical support excellence.
LTA Levels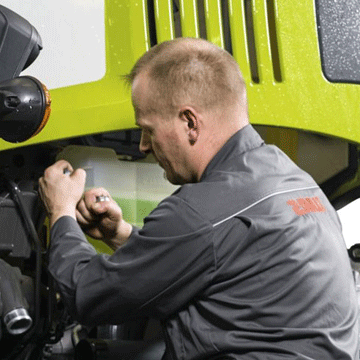 LTA Registration:

This is the starting point of a career in land-based technology. Those entitled to register include full time students enrolled on a land-based engineering course, apprentices, improvers and technicians.

LTA Intermediate:

Technicians applying for LTA intermediate will have a minimum period of 3 years proven track record within the landbased engineering industry. Achievement is benchmarked to the Level 3 qualification in Landbased Technology or equivalent and is the foundation upon which the technician's career is built. May be eligible for membership of IAgrE at Technician grade.

LTA Advanced:

Typically the technician registered at the Advanced Tier will have a minimum of 5 years proven track record in the landbased engineering industry supported by a programme of continuous professional development. The technician will also need support from their employer and also a manufacturer's training schools representative. May be eligible for Engineering Technician Registration and IAgrE Membership at Associate Member or Member.

LTA Master:

The Master Technician will have met all the requirements of the Advanced Technician Tier and have progressed to demonstrate an exemplary level of technical ability. They will have undergone intensive advanced diagnostic training courses and passed the subsequent task and assessments. May be eligible for Engineering Technician Registration and IAgrE Membership at Associate Member or Member.
The LTA scheme benefits everyone!
Technicians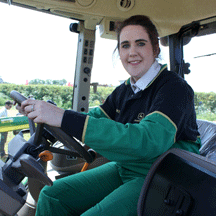 LTA provides recognition and acknowledgement of experience, personal skills and knowledge leading to a professional identity
A structured career path to follow whilst developing the attributes of a professional technician
Greater job satisfaction, recognition and respect from employers, colleagues and customers for the expertise held
Continuous professional development opportunities (CPD) to stay abreast of technology
Greater career prospects and earning potential
Transportable skills through national and European recognition of LTA EurAgEng Tech
Reduced work related stress achieved through greater occupational competency
Greater self-esteem, confidence and professional assertiveness.
Employers
LTA demonstrates to customers, suppliers and staff alike the commitment to excellence and the investment in people
Improves the perception of the company's professionalism and the services offered
Provides confidence to recruit those holding an LTA card knowing that they have a proven assessed track record in landbased engineering
Aids the attraction and recruitment of staff
Provides a career path for employees therefore aiding staff satisfaction and retention
Encourages customer loyalty through service satisfaction
Contributes towards increased profitability and efficiency of the service department
Aids the justification of a realistic charge out rate for the professional services supplied
Increases the potential to capture the customer's repeat sales business
Customers
Confidence in the quality of the service support offered, knowing that the technician's skills and knowledge have been benchmarked against an industry recognised standard.
Reassurance that LTA technicians are bound by a professional code of conduct
Confident, efficient diagnosis and timely repairs assisting in driving the whole life operating costs of plant and machinery down
Higher profitability through minimal crop loss and / or crop quality impairment and downtime
Availability of professional opinion and technical advice from informed technicians
Optimum outputs and minimal input costs from machinery correctly commissioned and serviced
Optimum secondhand values of machinery which has been professionally maintained
Manufacturers and Suppliers
Confidence that the end user and the manufacturer's products will receive professional support in the field
Protection of the manufacturer's product and dealer network reputation
Reduced possibilities of conflict and litigation
Reduced warranty costs following delivery and professional commissioning of the product
Increased possibilities of future product sales and customer retention.