We have a wonderful line up of expert speakers, who will cover the challenges, benefits, opportunities and pitfalls of working collboratively:
IAgrE President Professor Jane Rickson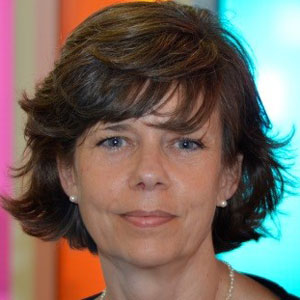 Jane is Professor of Soil Erosion and Conservation in the Cranfield Soil and AgriFood Institute, School of Water, Energy and Environment, Cranfield University. She has specialised in land resource management at MSc and PhD level. Her work has focused on the assessment, monitoring and management of soil resources to advance understanding of soil functions and their role in the delivery of ecosystems goods and services, such as agricultural production, water regulation and carbon storage. Jane works with individual farmers, grower groups, agribusinesses, Research Councils and policy makers at the local, national and international level.
Introductory remarks: What is Knowledge Exchange and why is it important? How does it lead to transformational change? How will this conference help delegates to be better prepared for participating in future Knowledge Exchange? Overview of Conference
---
Dr Susannah Bolton, Knowledge Exchange Director, Agriculture & Horticulture Development Board
Susannah is a highly experienced research manager and communicator of science. Most recently she has been Head of Crop Production Systems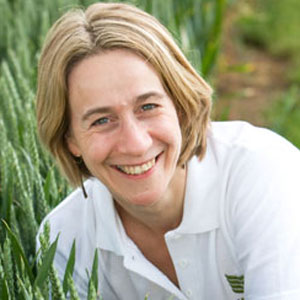 at AHDB responsible for managing a large portfolio of R&D projects and associated knowledge exchange activities. Previously Susannah worked at Rothamsted Research in Hertfordshire, where she was responsible for the development of international research projects, science communication and knowledge transfer activities. She has a doctorate in Tropical Agronomy and her career has included three years of working at an agricultural research institute in Brazil. Susannah is the independent Chair of the FACTS Management Committee and a member of the BASIS Registration Ltd. Board. Current responsibility includes the development of a programme of KE activities for AHDB, building partnerships with other organisations in the delivery of KE and establishing a Farm Excellence Platform to optimise farmer access to innovation and farmer to farmer communication.
Knowledge Exchange: The True Beneficiary – As good as the work of industry and university is and as exciting as the innovations are, they count for nothing if they are not taken on board by the end user. The purpose of the Agriculture and Horticulture Development Board (AHDB) is to inspire our farmers and growers to succeed in a rapidly changing world. How can engineers and the research community equip the industry with easy to use, practical know-how which they can apply straight away to make better decisions and improve their performance?
---
Keith Norman, Technical Director, Velcourt Ltd
Keith graduated from Newcastle University specialising in Crop Production. Keith then followed a career in practical farm management for 6 years, initially as a working farm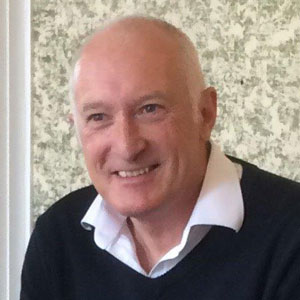 manager and eventually becoming arable manager on a 1200 hectares estate in Lincolnshire. Keith then changed to a more technically based role as Technical Director, supporting Velcourt's team of 45 farm managers in crop production technology and managing Velcourt's in-house research and development activity in 1989. Velcourt currently manage 53,000has in the UK.
Velcourt's R&D is primarily to provide its team of 46 farm managers with independent technical information. Velcourt are also partners in many collaborative projects. Velcourt R&D also work with all the major Agrochemical manufacturers, providing independent evaluation of new and existing active ingredients.
The Knowledge Transfer Challenge – Advances in Agricultural Engineering and associated technologies are exciting and demand good knowledge transfer. How does this look on a modern farming enterprise. At Velcourt, Keith's responsibilities include technical director and R&D, management of in-house trials activities, collaborative research and knowledge transfer. Does Knowledge Exchange between engineers, researchers and farmers lead to ground breaking change in the field and what are the barriers?
---
Professor Keith Ridgway CBE, Executive Dean, AMRC Group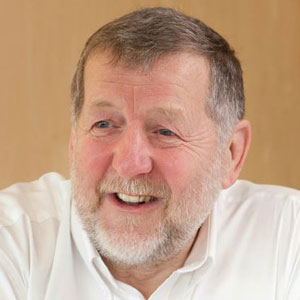 Keith is the Professor of Design and Manufacture and Executive Dean of the AMRC at the University of Sheffield. The AMRC comprises the AMRC with Boeing, the Nuclear AMRC and the AMRC Apprentice Training Centre.The AMRC with Boeing was established in 2001 to carry out research in manufacturing technologies directly related to the aerospace industry. In addition to Boeing, the AMRC has more than 100 sponsors, including Airbus, BAe Systems, Rolls-Royce, Messier Bugatti Dowty, Goodrich and Spirit Aviation. Application of the research developed has led to a step change in the manufacturing capability of many of the industrial sponsors and encouraged their on-going commitment and support.
Making it Work – The University of Sheffield Advanced Manufacturing Research Centre (AMRC) helps manufacturers of any size to become more competitive by introducing advanced techniques, technologies and processes. What can Agricultural Engineering and AgriTech learn from the work undertaken at AMRC and the successful partnerships it has developed. What is the recipe for success?
---
Chris Danks, Knowledge Transfer Manager - KTN​
Chris joined the KTN as a Knowledge Transfer Manager in the Agriculture team in September 2015. Prior to this Chris was CEO of Forsite Diagnostics a spin out company that culminated twelve years research as part of the Plant Health Team at FERA, pioneering the use of field test kits for the detection of plant pathogens. Forsite was a contract research and manufacturing organisation, and the diagnostic platforms utilised enabled Chris to work in all sectors life science. Since joining KTN in September 2015 he has enjoyed refreshing his knowledge of the current requirements of the Agrifood sector innovation needs and the ever-changing funding landscape. Chris has taken a lead, within the Agrifood team, to focus on Agri-Tech Investment showcasing, and building a community of active Agri-Tech investors.
Opportunities for Knowledge Transfer in AgriTech – The obvious candidates include robotics, drones and smart machines for agriculture, remote imaging, satellites and intelligent crop monitoring, low-cost sensors and wireless networks, precision irrigation and water-saving technologies. So much knowledge to exchange? What does successful Knowledge Exchange look like? What are the pitfalls to be overcome? How can this process be more inclusive and involve more partners?
---
---
---